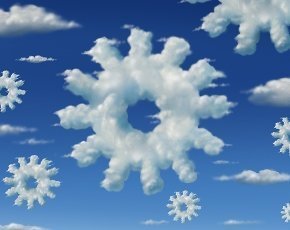 VMware vCloud Director has already begun to meld into vCloud Automation Center. Find out what cloud software VMware will integrate next.

MORE HIGHLIGHTS

Last-minute gadget shopping got you down? Let our experts guide you to the most sought-after geek gifts for the technically inclined.

The Platform as a Service market could heat up next year, but what is PaaS, exactly? And will it eventually be subsumed under other cloud categories?

Cloud admins must balance securing content with on-demand access for users, or users will flout the file-sharing policy.

Learn how to effectivly prepare your infrastructure for the cloud.
Email Alerts
Register now to receive SearchCloudComputing.com-related news, tips and more, delivered to your inbox.
By submitting you agree to receive email from TechTarget and its partners. If you reside outside of the United States, you consent to having your personal data transferred to and processed in the United States.
Privacy
Cloud Computing Weekly Podcast
As Amazon widens its partner ecosystem, David Linthicum explores its competition, as well as PaaS' place in the debate.
E-Zine

This month's issue looks at data center infrastructure management systems, networking virtualization, and more!

Photo Story

As the cloud computing industry matures, a handful of CTOs, CEOs, analysts and other IT pros stand out as the most influential in the market.
LAS VEGAS — Advertisements are popping up along the Las Vegas strip this week that challenge Amazon Web Services' position in the cloud market — and the perpetrator is competitor IBM. As an estimated 9,000 IT pros have come to Las Vegas for AWS re:Invent, Amazon's second cloud confe...

More blog posts
LinkedIn

Stay connected with your peers on LinkedIn and Twitter and get expert analysis on the most recent developments in the cloud trend and upcoming events so that you can cut through the hype and achieve a realistic understanding of the cloud.

Follow us on Twitter!

VMworld 2013

Register for VMworld 2013 San Francisco

Join us in San Francisco on Aug. 25–29 for the 10th annual VMworld and learn how to extend the benefits of virtualization to all data center services.

Gain the tools you need to transform conventional remedies into seamless, agile solutions that dramatically simplify your operations.

Together, we can evolve from the ordinary and leave the pitfalls of legacy computing behind. This is VMworld 2013—10 years of Defying Convention.

For Best Rates, Register Today.