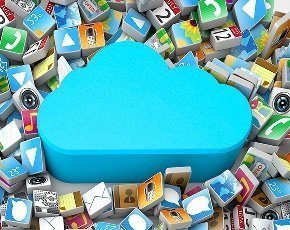 If you aim for a future in hybrid cloud, consider the four keys to success when designing public cloud applications.

MORE HIGHLIGHTS

As the real estate motto goes, what matters is 'location, location, location.' The same goes for your data when it comes to network latency.

Google will throw down the gauntlet for Amazon Web Services this year with new two new features in Google Compute Engine, industry sources said.

IT people fear public cloud computing will replace their jobs, but there could be a brave new world even after cloud adoption.

Einstein said insanity is doing the same thing over and over again, expecting different results. So are enterprises insane moving from virt to clou...
Email Alerts
Register now to receive SearchCloudComputing.com-related news, tips and more, delivered to your inbox.
By submitting you agree to receive email from TechTarget and its partners. If you reside outside of the United States, you consent to having your personal data transferred to and processed in the United States.
Privacy
Cloud Computing Weekly
Netflix streaming is suspiciously slow for Verizon customers. In this podcast, David Linthicum discusses whether we should be paranoid about that.
E-Zine

In this January 2014 issue of the Modern Infrastructure e-zine, find an exploration of data center automation.

Essential Guide

Cloud computing adoption is on the rise in enterprise IT. Exploring its uses and adoption trends can give IT admins a peek into cloud's future.
LAS VEGAS — Advertisements are popping up along the Las Vegas strip this week that challenge Amazon Web Services' position in the cloud market — and the perpetrator is competitor IBM. As an estimated 9,000 IT pros have come to Las Vegas for AWS re:Invent, Amazon's second cloud confe...

More blog posts
Designing public cloud applications for a hybrid cloud future