Apache ZooKeeper definition
Apache ZooKeeper is an open source file application program interface (API) that allows distributed processes in large systems to synchronize with each other so that all clients making requests receive consistent data.
Download Our Guide to Hadoop 2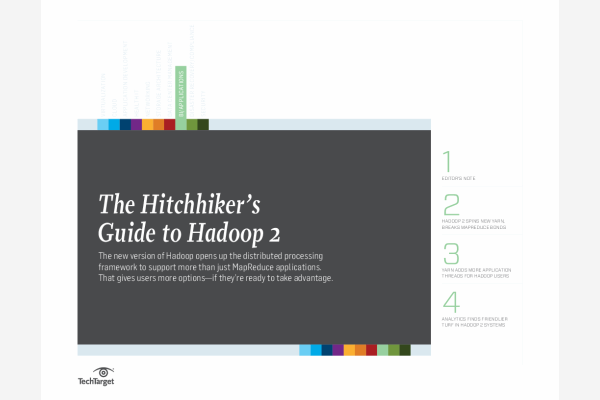 Benefit from in-depth analysis of the new capabilities, potential uses and limitations of Hadoop 2 and related technologies.
By submitting your email address, you agree to receive emails regarding relevant topic offers from TechTarget and its partners. You can withdraw your consent at any time. Contact TechTarget at 275 Grove Street, Newton, MA.
You also agree that your personal information may be transferred and processed in the United States, and that you have read and agree to the Terms of Use and the Privacy Policy.

The Zookeeper service, which is a sub-project of Hadoop, is provided by a cluster of servers to avoid a single point of failure. Zookeeper uses a distributed consensus protocol to determine which node in the ZooKeeper service is the leader at any given time.
The leader assigns a timestamp to each update to keep order. Once a majority of nodes have acknowledged receipt of a time-stamped update, the leader can declare a quorum, which means that any data contained in the update can be coordinated with elements of the data store. The use of a quorum ensures that the service always returns consistent answers.
According to the Hadoop developer's wiki, the service is named zookeeper because "coordinating distributing services is a zoo."
PRO+
Content
Find more PRO+ content and other member only offers, here.