Blue Cloud is an approach to shared infrastructure developed by IBM. The goal of IBM's Blue Cloud is to provide services that automate fluctuating demands for IT resources. The set of all the connections involved is sometimes called the "cloud."

Download this free guide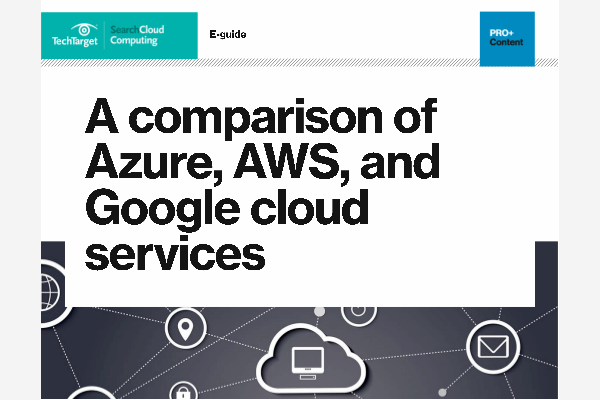 Download: Compare the cloud services of Azure, AWS, and Google
These three vendors offer services ranging from big data in the cloud to serverless computing and more. Read on for a vendor-neutral comparison by our experts.
By submitting your personal information, you agree that TechTarget and its partners may contact you regarding relevant content, products and special offers.
You also agree that your personal information may be transferred and processed in the United States, and that you have read and agree to the Terms of Use and the Privacy Policy.
The primary objective of the Blue Cloud project is to facilitate distributed computing within data centers, rather than performing tasks on individual machines or through remote servers. Blue Cloud makes use of virtualized Linux images and parallel workload scheduling. Blue Cloud also employs IBM's Tivoli software to provide demand-based performance by provisioning resources among end users and monitoring the condition of provisioned servers.
The Blue Cloud concept arose as a result of IBM's research on an innovation portal called the Technology Adoption Program. Blue Cloud is supported by hundreds of engineers and developers worldwide and employs open source software, standards, technology and services. Blue Cloud offerings are expected to become publicly available in 2008 for systems with PowerPC and x86 processors.
Learn More About IT:
IBM provides an overview of Blue Cloud.
Dana Gardner discusses potential industry ramifications of Blue Cloud and similar systems.
Dig Deeper on Cloud management and monitoring
PRO+
Content
Find more PRO+ content and other member only offers, here.