DevOps is the blending of tasks performed by a company's application development and systems operations teams.
Download this 80-page Cloud Project Success guide.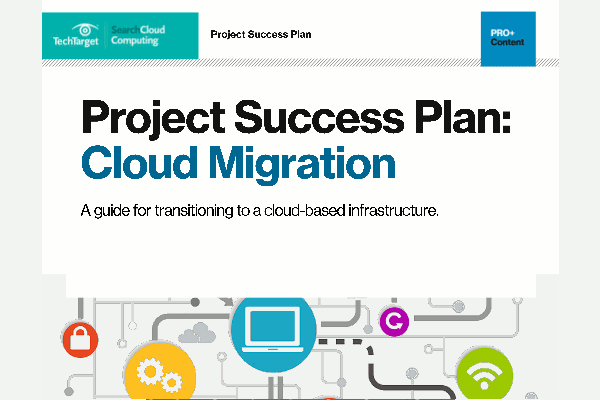 Explore expert insights on evaluating, planning for, and executing each phase of cloud migration, including the top pros and cons, and key cost, staffing and budgeting factors to consider pre-migration.
By submitting your email address, you agree to receive emails regarding relevant topic offers from TechTarget and its partners. You can withdraw your consent at any time. Contact TechTarget at 275 Grove Street, Newton, MA.
You also agree that your personal information may be transferred and processed in the United States, and that you have read and agree to the Terms of Use and the Privacy Policy.

The term DevOps is being used in several ways. In its most broad meaning, DevOps is a philosophy or cultural approach that promotes better communication between the two teams as more elements of operations become programmable. In its most narrow interpretation, DevOp is a job description for an employee who possesses the skills to work as a both a developer and a systems engineer. In some industries, the term is also being used to describe a moderator between the two groups who functions as a type of scrum master to help developers and operations teams keep application lifecycle management (ALM) top-of-mind.
The necessity for tearing down the silos between development and operations has been expedited by cloud computing and the software-defined networking (SDN) movement. Traditionally in the enterprise, the application development team is in charge of gathering business requirements for a software program and writing code. The development team tests their program in an isolated development environment for quality assurance (QA) and -- if requirements are met -- releases the code to operations for use. The operations team deploys the program and maintains it from that point on. The problem with this paradigm is that when the two teams work separately, the development team may not be aware of operational roadblocks that prevent the program from working as anticipated.
The DevOps approach seeks to meld application development and deployment into a more streamlined exercise. The DevOps toolkit includes configuration management tools like Puppet and Chef, a repository like GitHub for storing versions of code, indexing tools like Splunk, tools for monitoring how changes to code affect the environment like Nagios and scripting languages like Perl, PHP and JavaScript.
This was first published in
May 2014
Next Steps
Create, manage and deploy application stacks, bare metal servers, and VMs with Chef.
Continue Reading About DevOps
PRO+
Content
Find more PRO+ content and other member only offers, here.