Hadoop is a free, Java-based programming framework that supports the processing of large data sets in a distributed computing environment. It is part of the Apache project sponsored by the Apache Software Foundation.

Download this free guide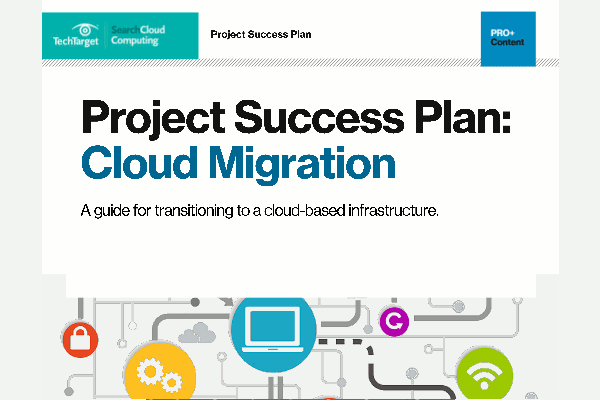 Download this 80-page Cloud Project Success guide.
Explore expert insights on evaluating, planning for, and executing each phase of cloud migration, including the top pros and cons, and key cost, staffing and budgeting factors to consider pre-migration.
By submitting your email address, you agree to receive emails regarding relevant topic offers from TechTarget and its partners. You can withdraw your consent at any time. Contact TechTarget at 275 Grove Street, Newton, MA.
You also agree that your personal information may be transferred and processed in the United States, and that you have read and agree to the Terms of Use and the Privacy Policy.

Hadoop makes it possible to run applications on systems with thousands of nodes involving thousands of terabytes. Its distributed file system facilitates rapid data transfer rates among nodes and allows the system to continue operating uninterrupted in case of a node failure. This approach lowers the risk of catastrophic system failure, even if a significant number of nodes become inoperative.
Hadoop was inspired by Google's MapReduce, a software framework in which an application is broken down into numerous small parts. Any of these parts (also called fragments or blocks) can be run on any node in the cluster. Doug Cutting, Hadoop's creator, named the framework after his child's stuffed toy elephant. The current Apache Hadoop ecosystem consists of the Hadoop kernel, MapReduce, the Hadoop distributed file system (HDFS) and a number of related projects such as Apache Hive, HBase and Zookeeper.
The Hadoop framework is used by major players including Google, Yahoo and IBM, largely for applications involving search engines and advertising. The preferred operating systems are Windows and Linux but Hadoop can also work with BSD and OS X.
Continue Reading About Hadoop
PRO+
Content
Find more PRO+ content and other member only offers, here.