Definition
Infrastructure as a Service (IaaS)
Infrastructure as a Service (IaaS) is a form of cloud computing that provides virtualized computing resources over the Internet. IaaS is one of three main categories of cloud computing services, alongside Software as a Service (SaaS) and Platform as a Service (PaaS).

Download this free guide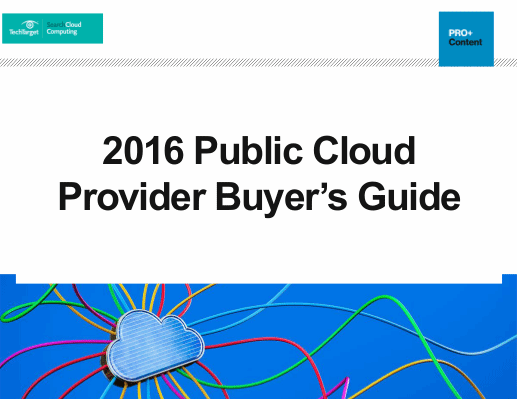 Download: Your guide to the Public Cloud
It has become a daunting task for IT administrators to determine which, if any, cloud provider is right for their enterprise. This exclusive guide walks readers through the benefits of using public cloud services, how to weigh the pros and cons of each cloud provider, and more.
By submitting your personal information, you agree that TechTarget and its partners may contact you regarding relevant content, products and special offers.
You also agree that your personal information may be transferred and processed in the United States, and that you have read and agree to the Terms of Use and the Privacy Policy.
In an IaaS model, a third-party provider hosts hardware, software, servers, storage and other infrastructure components on behalf of its users. IaaS providers also host users' applications and handle tasks including system maintenance, backup and resiliency planning.
IaaS platforms offer highly scalable resources that can be adjusted on-demand. This makes IaaS well-suited for workloads that are temporary, experimental or change unexpectedly.
Other characteristics of IaaS environments include the automation of administrative tasks, dynamic scaling, desktop virtualization and policy-based services.
IaaS customers pay on a per-use basis, typically by the hour, week or month. Some providers also charge customers based on the amount of virtual machine space they use. This pay-as-you-go model eliminates the capital expense of deploying in-house hardware and software. However, users should monitor their IaaS environments closely to avoid being charged for unauthorized services.
Because IaaS providers own the infrastructure, systems management and monitoring may become more difficult for users. Also, if an IaaS provider experiences downtime, users' workloads may be affected.
For example, if a business is developing a new software product, it might be more cost-effective to host and test the application through an IaaS provider. Once the new software is tested and refined, it can be removed from the IaaS environment for a more traditional in-house deployment or to save money or free the resources for other projects.
Leading IaaS providers include Amazon Web Services (AWS), Windows Azure, Google Compute Engine, Rackspace Open Cloud, and IBM SmartCloud Enterprise.
Continue Reading About Infrastructure as a Service (IaaS)
PRO+
Content
Find more PRO+ content and other member only offers, here.