Big data is an evolving term that describes any voluminous amount of structured, semi-structured and unstructured data that has the potential to be mined for information.

Download this free guide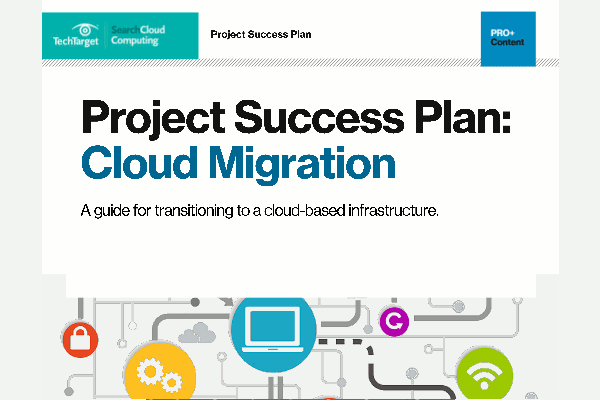 Download this 80-page Cloud Project Success guide.
Explore expert insights on evaluating, planning for, and executing each phase of cloud migration, including the top pros and cons, and key cost, staffing and budgeting factors to consider pre-migration.
By submitting your email address, you agree to receive emails regarding relevant topic offers from TechTarget and its partners. You can withdraw your consent at any time. Contact TechTarget at 275 Grove Street, Newton, MA.
You also agree that your personal information may be transferred and processed in the United States, and that you have read and agree to the Terms of Use and the Privacy Policy.

Big data can be characterized by 3Vs: the extreme volume of data, the wide variety of types of data and the velocity at which the data must be must processed. Although big data doesn't refer to any specific quantity, the term is often used when speaking about petabytes and exabytes of data, much of which cannot be integrated easily.
Because big data takes too much time and costs too much money to load into a traditional relational database for analysis, new approaches to storing and analyzing data have emerged that rely less on data schema and data quality. Instead, raw data with extended metadata is aggregated in a data lake and machine learning and artificial intelligence (AI) programs use complex algorithms to look for repeatable patterns.
Big data analytics is often associated with cloud computing because the analysis of large data sets in real-time requires a platform like Hadoop to store large data sets across a distributed cluster and MapReduce to coordinate, combine and process data from multiple sources.
Although the demand for big data analyticsis high, there is currently a shortage of data scientists and other analysts who have experience working with big data in a distributed, open source environment. In the enterprise, vendors have responded to this shortage by creating Hadoop appliances to help companies take advantage of the semi-structured and unstructured data they own.
Big data can be contrasted with small data, another evolving term that's often used to describe data whose volume and format can be easily used for self-service analytics. A commonly quoted axiom is that "big data is for machines; small data is for people."
See also: big data as a service, big data management, Oracle Big Data Appliance
Continue Reading About big data
PRO+
Content
Find more PRO+ content and other member only offers, here.