Essential Guide
Cloud application performance management: Doing the job right
A comprehensive collection of articles, videos and more, hand-picked by our editors
private cloud (internal cloud or corporate cloud)
Private cloud (also called internal cloud) is a marketing term for an enterprise computing architecture that's protected by a firewall. Promotion of the private cloud model is designed to appeal to an organization that wants more control over their data than they can get by using a third-party hosted service such as Amazon's Elastic Compute Cloud (EC2) or Simple Storage Service (S3). (Continued)
FROM THE ESSENTIAL GUIDE:
What is a private cloud?
Getting Started With Cloud Storage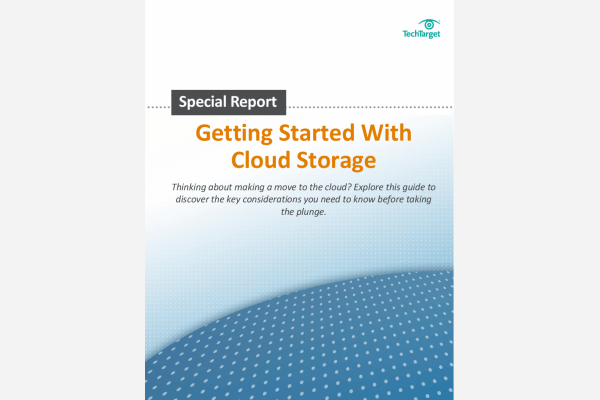 Thinking about making a move to the cloud? Explore this guide to discover the key considerations you need to know before taking the plunge, including public vs. private vs. hybrid cloud storage options, 8 questions to ask before using cloud storage and more.
By submitting your personal information, you agree to receive emails regarding relevant products and special offers from TechTarget and its partners. You also agree that your personal information may be transferred and processed in the United States, and that you have read and agree to the Terms of Use and the Privacy Policy.

Private cloud (also called internal cloud or corporate cloud) is a marketing term for a proprietary computing architecture that provides hosted services to a limited number of people behind a firewall.
Advances in virtualization and distributed computing have allowed corporate network and datacenter administrators to effectively become service providers that meet the needs of their "customers" within the corporation.
Marketing media that uses the words "private cloud" is designed to appeal to an organization that needs or wants more control over their data than they can get by using a third-party hosted service such as Amazon's Elastic Compute Cloud (EC2) or Simple Storage Service (S3).
Learn More About IT:
> John Foley writes about private clouds on InformationWeek.
> Kent Langley explains why he thinks private clouds will proliferate.
> Jian Zhen compares attributes of private and public clouds.
> According to Larry Ellison, cloud computing is simply the latest fashion in IT.
> Visit the Dell Empowers microsite to learn more about private clouds.