A public cloud is one based on the standard cloud computing model, in which a service provider makes resources, such as applications and storage, available to the general public over the Internet. Public cloud services may be free or offered on a pay-per-usage model.

Download this free guide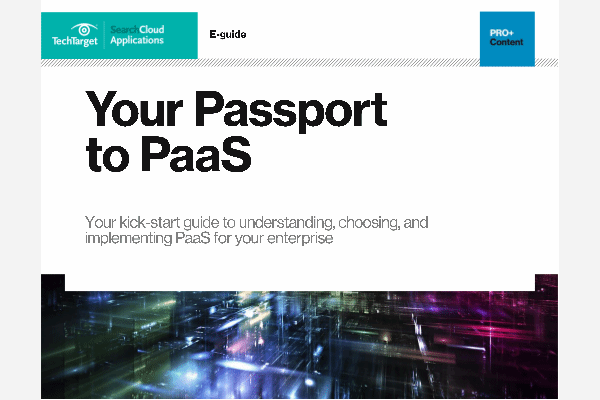 Download our Guide to Buying PaaS Tools
Selecting a PaaS provider involves many steps. Learn 4 considerations when making this decision. In addition, tap into how PaaS and data center development are similar and how they differ.
By submitting your email address, you agree to receive emails regarding relevant topic offers from TechTarget and its partners. You can withdraw your consent at any time. Contact TechTarget at 275 Grove Street, Newton, MA.
You also agree that your personal information may be transferred and processed in the United States, and that you have read and agree to the Terms of Use and the Privacy Policy.

The main benefits of using a public cloud service are:
Easy and inexpensive set-up because hardware, application and bandwidth costs are covered by the provider.
Scalability to meet needs.
No wasted resources because you pay for what you use.
The term "public cloud" arose to differentiate between the standard model and the private cloud, which is a proprietary network or data center that uses cloud computing technologies, such as virtualization. A private cloud is managed by the organization it serves. A third model, the hybrid cloud, is maintained by both internal and external providers.
Examples of public clouds include Amazon Elastic Compute Cloud (EC2), IBM's Blue Cloud, Sun Cloud, Google AppEngine and Windows Azure Services Platform.
Read More:
Visit the Dell Empowers microsite to learn more about public clouds
PRO+
Content
Find more PRO+ content and other member only offers, here.