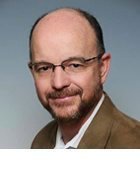 Dan Sullivan, Contributor
Dan Sullivan, M.Sc., is an author, systems architect, and consultant with over 20 years of IT experience with engagements in advanced analytics, systems architecture, database design, enterprise security and business intelligence. He has worked in a broad range of industries, including financial services, manufacturing, pharmaceuticals, software development, government, retail, gas and oil production, power generation, life sciences, and education. Dan is a series editor and author with Realtime Publishers, a leading provider of expert, third-party content for the IT industry. Dan has written extensively about topics ranging from data warehousing, cloud computing and advanced analytics to security management, collaboration, and text mining. He has written sixteen books as well as numerous articles and custom white papers. 

Do you have a question for our experts?