2. David Nelson, Chief Strategist of Cloud Computing, Boeing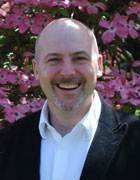 Associate Technical Fellow and Chief Cloud Strategist at Boeing, Nelson is responsible for the long-term direction and short-term implementation of the company's internal and external cloud strategy. He's a regular on the cloud events circuit: open, approachable and always willing to share his thoughts on market trends and the challenges of adopting cloud in the enterprise. CIOs and IT ops chiefs would be smart to take a page from his book, as thinking big and sharing ideas are Nelson's forte.
Previously at No. 2: Vivek Kundra, CIO of the U.S. government
Kundra just resigned the post for a fellowship at Harvard University. Who can blame him? Talking to a brick wall gets old.
This was first published in June 2011