Honorable mention: Kaavo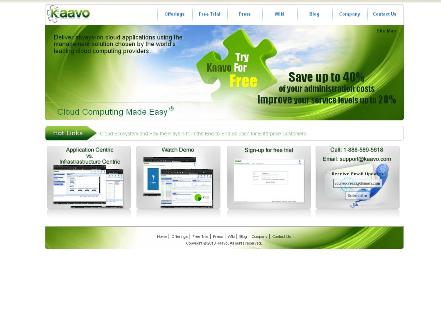 Kaavo's IMOD cloud management technology is apparently good enough to partner with everyone under the sun -- from Rackspace to Amazon and beyond -- but we're not sure what its success rate looks like just yet.
Operating in a similar space to RightScale, Kaavo's service sits atop the stack, configuring, managing and provisioning your cloud environment. The company also offers multi-cloud, single system tools: a database back-end can reside on Rackspace while your presentation servers live on Amazon.
The company doesn't seem to have much room to maneuver, with no outside funding to date and VMware, Microsoft and other big firms looming on the horizon to snap up data center management, but its demo does look very cool.
This was first published in August 2010