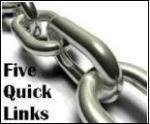 Navigating service-level agreements can be difficult, especially in cloud computing. There are various nuances to wade through, so it's important to grasp the basics to ensure quality standards are met. These five quick links will help you master cloud SLAs.
Making sense of cloud-based SLAs
Service-level agreements have become the connective tissue between IT departments and cloud service providers. IT managers need to understand how SLAs can make or break a service relationship.
Meeting performance standards and SLAs in the cloud
When it comes to service-level agreements in the cloud, the high-level issues are the same but the devil is in the details. Consider these six fundamental elements of cloud behavior to sustain performance levels in a cloud computing environment.
Microsoft, Google sweeten online service SLAs
Microsoft wants you to move email and documents to the cloud, so it  tweaked its Online Services lifecycle policy to draw in IT pros. Google countered by improving its SLAs to cut planned downtime.
Cloud performance FAQ: What makes the cloud go?
Cloud computing offers many benefits, but performance issues can complicate matters. Find out how to combat service-level agreement concerns, deal with performance problems and solve other frequently asked cloud performance questions.
Cloud SLAs the next bugbear for enterprise IT
Service-level agreements can give most IT pros a huge headache, but they're important to have when dealing with providers. And with cloud computing, sometimes "buyer beware" isn't enough.
For all of the latest information, visit our cloud SLA topic page.