Amazon: 2011 top cloud computing provider
Amazon lands at the top of our cloud providers list for the second year in a row, as the company has continued to cut prices while also stepping up its support services.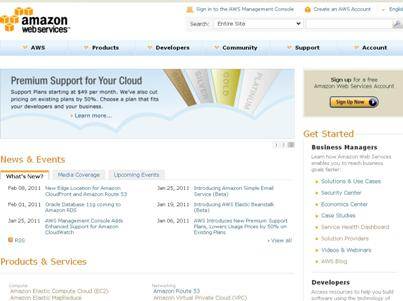 For the second year in a row, the king of cloud is still Amazon Web Services. No other company has come close to the cloud-based innovation AWS provides.
Even Eli Lilly taking some of its business elsewhere ended up doing AWS a favor. Since that debacle over SLAs, Amazon has stepped up its support and now offers a premium "white glove" service that routes your call to the nearest engineering specialist.
Did we miss anyone? Rank a provider too high or too low? Shoot us an email and share your opinion.
Dig Deeper on Amazon Web Services