Amazon.com switches to cloud: Top 10 cloud stories of 2010
The efforts of Amazon's internal IT department to move resources to Amazon Web Services was one of the 10 biggest cloud computing stories of 2010.
8. Amazon.com attempts IT switch to cloud computing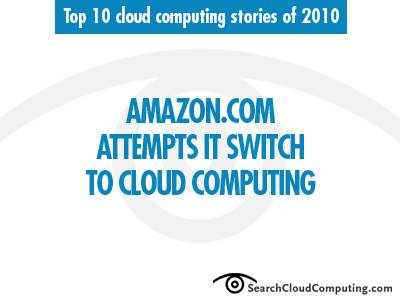 In a move that certainly sparked a lot of giggles and raised eyebrows from all concerned with the cloud, the IT department at Amazon.com is hard at work moving its critical data from internal resources to Amazon's Virtual Private Cloud service.
Jen Boden, the director of IT services for the retail giant, insisted in July that Amazon execs weren't forcing her into the move. She just wanted what's best for her employees, which turned out to be the on-demand, scalable, affordable IT infrastructure services provided by their brethren at Amazon Web Services.
Dig Deeper on Amazon Web Services