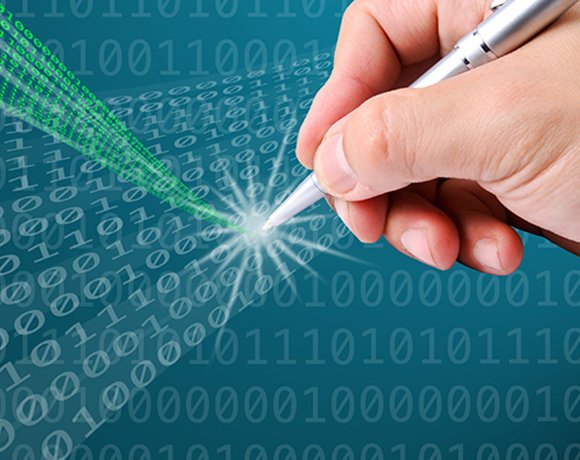 hin255 - Fotolia
Manage
Learn to apply best practices and optimize your operations.
Architecting IT for cloud integration platforms
Enterprise architects need to take charge of cloud integration platforms for a smoother transition. This feature looks at several companies that have used different tools to achieve integration.
It is important for enterprise architects to drive cloud integration choices forward or risk problems caused by separate lines of business taking the lead instead. "Sometimes you will use different integration solutions, and you can create a mess if you are not careful," said Benoit J. Lheureux, research VP responsible for the application infrastructure and middleware practice at Gartner. "You want to be thinking about whether or not there is a role as you scale up for central IT to help facilitate consumption of a consistent approach to doing integration with the cloud."
Cloud tools like Dell Boomi and Informatica Cloud are great cloud integration platforms and tend to provide high-productivity, easy-to-use environments compared with more traditional approaches to integrations. But Lheureux cautioned, "You can end up with a situation where you have different applications groups and different line[s] of business with central IT adopting tools from various providers. So you create a separate integration problem."
Rethinking business for the cloud
DocuSign, a company that facilitates electronic contracts and documents, decided to shift the bulk of its IT infrastructure to the cloud to take advantage of a more nimble architecture for quickly adapting to business needs. Decision makers at the company signed up for a starter-pack for the Dell Boomi integration platform as a service (iPaaS), in conjunction with the company's transition from an on-premises Microsoft customer relationship management (CRM) product to NetSuite. One of the initial attractions of Boomi was the pre-built connectors for integrating NetSuite with Zuora cloud-based project management.
We soon realized the underlying technology made sense for consolidating all of our enterprise integrations onto one platform.

Long Lamsenior manager of enterprise applications at DocuSign
DocuSign, based in San Francisco, began with a starter pack license agreement, but recently upgraded to an enterprise-level service when the company saw how much time the Boomi service was saving the team. Long Lam, senior manager of enterprise applications at DocuSign said, "We soon realized the underlying technology made sense for consolidating all of our enterprise integrations onto one platform. We wanted a single place where we can test, deploy and maintain all of our integrations."
Lam found that Boomi had preconfigured integrations for most of their needs, so that about 75% of the work was already done for them. But there was still some manual effort involved in mapping out the integrations. Lam explained, "With any preconfigured solution, you can only go so far. There are different types of information we want to bring between applications and different models for integrating the information." For example, Boomi did not come with the ability to integrate refund information between the two systems.
DocuSign saw significant gains around testing functionality after adopting the iPaaS product. Boomi allows them to run test data through systems quickly, see at each step what the source data looks like and how it is being transformed, and then output to the end system. This has helped DocuSign collapse their testing timeline from three to four weeks down to one to two weeks. "It is hard to say if that will be across the board, but it has been significant in reducing the time around data integration requirements," Lam said.
Starting over in the cloud
Addivant, a leading global supplier of specialty chemicals, needed to rebuild its IT architecture from scratch when it was carved out of chemical giant Chemtura in 2013. To meet this aggressive goal, the new company consolidated many of its existing applications into a few cloud-based services such as Amazon Web Services for compute infrastructure, Microsoft365 for email, SharePoint and Salesforce.com for CRM. Nicholas Loeffler, Addivant's CIO, wanted to build a new architecture that better leveraged the cloud and could tie together the SAP application and Informatica database technology it inherited from the parent.
He faced the challenge of improving the reporting capabilities without requiring a team of 50 people to create manual reports. He also wanted to better leverage Salesforce.com in order to provide the sales team with better strategic information while engaging with clients. "A lot of people buy CRM, but don't use it to get closer to the customer," Loeffler noted. "We wanted to be able to arm sales people with good information about what was going on. We always had that information in SAP, but wanted it to be easy for the salespeople to get at."
By using the Informatica Cloud to integrate their disparate data sources, Addivant, based in Danbury, Conn., was able to better provide the sales team with information based on data from multiple applications in one place. This cloud integration product helped Addivant build its entire IT department on a budget of about 1.5% of revenues, which Loeffler noted is below normal.
"One of the things that always bothered me about corporate IT versus personal IT is that it just worked," Loeffler quipped. "IT needs to be an enabling function to add value, rather than being about managing servers. We look at IT to streamline business processes where they make sense as opposed to just managing servers."
The next big step for Addivant is to get more into predictive analytics in order to find ways to identify their customers' needs before the customers do. "This was not possible five years ago," Loeffler said. "Now with the wealth of data on social media, we want to be able to identify polymers that go into a customer's business problems before they are aware of them."
Chemtura had already been an Informatica customer, and Addivant was able to leverage the existing licenses for itself. But Loeffler found the Informatica Cloud to be more mature in terms of being able to meet their needs than some of the other iPaaS products available.
Loeffler is also finding that this strategy is dramatically reducing the amount of time spent on building integrations so the IT team can spend more time solving business problems. For example, a new integration for pulling material master information from 15-tables in SAP takes only one day, compared with the two to three weeks it may have taken with traditional integration approaches.
Building a better dashboard
InsideTrack, a company that provides coaching, analytics and technology to increase student enrollment and graduation rates, has developed an application that helps its staff of coaches display information from different sources in a single view. This helps the coaches improve their relationship with college and university students. Since InsideTrack is able to extract data from a wide variety of sources, the coaches can quickly identify the best way to engage with students via phone calls, SMS, Facebook or other channels.
Sue realized it would make far more sense to leverage a cloud-based CRM so his team could focus on work that was unique to their application.
InsideTrack, based in San Francisco, also built a homegrown app that provides coaching to college systems that leveraged a CRM system built on Microsoft. InsideTrack was lucky to get one release out per year before the transition to the cloud. The company found that 60% to 70% of the custom work its employees were doing on the CRM-related development might be considered commodity functionality, said Derald Sue, CIO of InsideTrack.
Sue realized it would make far more sense to leverage a cloud-based CRM so his team could focus on work that was unique to their application. This started their journey to the cloud, and they ultimately settled on Salesforce for CRM. This new architecture ultimately increased their velocity from one to three releases per year.
The company had looked at a number of cloud integration platforms, but ultimately chose Informatica because of its deep integration into Salesforce.com. InsideTrack is fairly unique in that it was not a legacy Informatica customer. "At the time, Informatica had the richest feature set specific to Salesforce," Sue said. "All of the others had some API integration, but our objects in Salesforce were so large they would time out and it would take hours to replicate or synchronize data."
Choosing an iPaaS product allowed InsideTrack to repurpose IT staff that had been doing back-office roles and other development activities to higher-value work. They created new roles for business analysts who could understand business process workflow and partner with other business units to ensure the company was getting what it needed.
This made it possible for InsideTrack to use business analysts to do much of the integration work instead of technical experts. Sue found that individuals coming from the business side had a greater understanding of the business process and were able to work more effectively with the different business units than the traditional IT staff. He said, "It was easier to teach them technical skills around configuration and development than it was to teach technical people the business and soft skills around management."
Email us at editor@searchcloudapplications.com and follow us on Twitter: @SearchCloudApps.
Dig Deeper on Cloud APIs and integration