Share this item with your network:
Big data workloads live on-premises

Denys Rudyi - Fotolia
News
Stay informed about the latest enterprise technology news and product updates.
Are OpenStack and VMware waging a private cloud war?
While VMware is the reigning private cloud king, performance and costs issues are driving some enterprise users into the arms of OpenStack.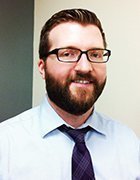 By
OpenStack and private cloud may already be déclassé to some in the rapidly changing infrastructure landscape, but don't tell that to enterprise IT, which continues to bank on the potential of both.
Public cloud reliability concerns continue to push enterprise IT shops to invest in private cloud. And while VMware remains the market leader, performance issues and expensive licensing fees may lead more users to OpenStack for private cloud.
"A lot of people are trying to get away from VMware," said Al Sadowski, research director for service providers for 451 Research, based in New York. "They don't want to pay the VMware tax. They're looking for open source alternatives and they are increasingly going to OpenStack."
Dave Blodgett led Expedia's hybrid cloud implementation based on OpenStack, and within a year had thousands of virtual machines instantiated through the framework. He's in the midst of another OpenStack implementation as senior director of global infrastructure and operations at HedgeServ, a New York-based funds administrator.
"OpenStack fills a need with the emergence of infrastructure automation, so expect vendors to offer more standardized support and add-on capabilities that will only enhance the broader OpenStack ecosystem," Blodgett said.
Developers and engineers drive innovation, and they are no longer willing to wait in line with a ticket, Blodgett said. Enterprise IT has slowly accepted automation and real-time self-service. OpenStack can meet those needs and avoid proprietary ecosystems such as VMware.
"There's tremendous demand within large development organizations and developer organizations irrespective of size and it really is a catalyst," Blodgett said. "It's really the orchestration and transparency and, very importantly, the API catalog being able to interact with all those things through APIs that make it really powerful."
OpenStack and VMware go head-to-head
IT shops select private clouds because they want to internalize workloads and maintain control, and OpenStack is an attractive, lower-cost alternative, said Ellen Rubin, CEO and co-founder of Clear Sky Data, a Boston-based stealth start up focused on enterprise infrastructure.
"VMware's pricing is insane," Rubin said. "And the features of VMware have been slow to catch up with orchestration and on-demand."
VMware and OpenStack are fundamentally different, Blodgett said. The latter could benefit from more of the high availability and workload portability capabilities that were baked into the former, but the move away from VMware will happen over time, he added.
"It's an evolution and maturity is such an important thing," Blodgett said. "The truth is, VMware has [many] years' head start on OpenStack, but OpenStack has a massive amount of industry behind it."
If you can't beat them…
Despite the perceived threat that OpenStack's increasing popularity poses to VMware, it could also benefit both sides, as customers can deploy VMware Integrated OpenStack.
Some customers move to OpenStack simply to get away from VMware, but there's plenty of interest in VMware's version of OpenStack, industry observers said. Many enterprises build greenfield private clouds that sit alongside the existing vCenter deployment and use VMware's tools to manage both.
"If I'm a VMware shop, that's a great next step as opposed to going in both feet and changing my hypervisor as well," said Andrew Hillier, CTO and co-founder of Cirba.
VMware is still the clear leader in private cloud, though some analysts say surveys in which VMware customers confuse their own virtualized environment with an actual private cloud inflates the numbers. And while VMware provides a relatively easy transition from its on-premises environments and has improved its cloud offering, questions remain about how well it meets cloud customers' orchestration and automation needs.
The push for private cloud is coming from the enterprise, and there is a growing number of commercial implementations of OpenStack, said James Staten, a former vice president and principal analyst with Forrester Research, Inc., based in Cambridge, Mass, and now with Microsoft.
"If you really are trying to build a private cloud and want to have multi-tenant, self-service for developers, and want to be able to have scale to high capacities, it's much easier and much clearer to do that with OpenStack," Staten said.
Trevor Jones is the news writer for SearchCloudComputing. You can reach him at [email protected].
Dig Deeper on Open source cloud computing