CSC: 2011 top cloud computing provider
CSC's integrated private cloud service and associations with VCE and Google Apps got them the number five spot on our list of the top 10 cloud computing providers.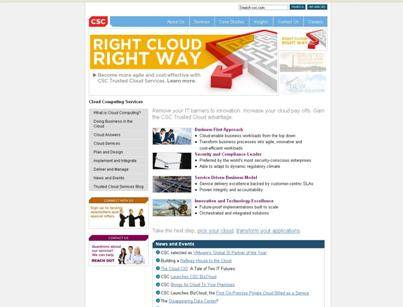 Our second new entrant on the list is CSC. The IT integrator and service provider has cooked up an interesting private cloud service called BizCloud. The company will wheel VCE -- the giant cloud-in-a-box system from VMware, Cisco and EMC -- into your IT shop. Ten weeks later, it will be integrated into all your messy, legacy IT systems, turning on Infrastructure as a Service. CSC then manages your hardware; for extra capacity, you can hook into a public cloud service, also running on VCE.
CSC points to the trend of enterprises looking for practical ways to use (and get to) cloud computing; the company also performs massive-scale integrations with Google Apps and other Software as a Service players. As a bridge to the cloud for many enterprises, CSC is on the front lines and on our top 10 list.