pressmaster - Fotolia
Evaluate
Weigh the pros and cons of technologies, products and projects you are considering.
Catch up on Azure cloud services for serverless, containers and more
Cloud admins are always on the hunt for emerging technologies that drive efficiency and simplify management. Discover Azure's latest options for serverless, AI and more.
Enterprises increasingly seek new services to simplify and enhance their cloud experience, and Azure, among other infrastructure-as-a-service providers, has stepped up to that challenge.
From new cloud technologies that reduce manual tasks to emerging options for serverless computing, artificial intelligence (AI) and containers, Azure rolled out a number of new cloud features over the past several months.
Here's a breakdown of some of the latest Azure cloud services and what they mean for admins' cloud management experience.
Get started with Microsoft Azure Functions
Serverless computing has attracted enterprise teams because it enables them to deploy application code in response to certain events or triggers, without having to provision a VM.
Top cloud providers offer these event-driven services, including Amazon Web Services (AWS) Lambda and Microsoft Azure Functions, but they are not all the same. For example, while these two services share some similarities, such as the use of stateless containers, they support different event sources and have different pricing models.
Before you get started with Azure Functions, there are other key concepts to note. Azure Functions, for instance, is triggered by events such as storage blob activity, Event Hubs activity, web events and scheduled timers. The service is best suited for microservices, rather than long-running and persistent applications. It also integrates with other Azure cloud services, including Service Bus and DocumentDB, as well as third-party services, such as GitHub and Twilio.
Explore AI with Microsoft Cognitive Services
Machine learning, deep learning and AI have grown in popularity, but they can be expensive for enterprises to deploy in-house. AI services in the cloud, however, give even the smallest enterprises access to these technologies without costly infrastructure.
Microsoft Cognitive Services is one of those AI offerings. The suite is broken into six main service categories: vision, speech, language, knowledge, search and labs. These services enable facial recognition, translation of text, spell checking and other actions. There are a range of enterprise applications for these Azure cloud services. For example, an online retail business could use the Recommendations API to suggest similar products to customers based on past purchases.
While AI services are helpful to both the enterprise and its customers, there are some challenges. It is important to implement a solid hybrid cloud network and integration strategy, for instance, if a cloud-based application draws data from an internal source.
Deploy a Kubernetes cluster on Azure Container Service
Some enterprises just can't contain how much they love containers -- which has caused top public cloud providers to offer services that support the technology.
Some of these services include Google Container Engine, AWS EC2 Container Service and Azure Container Service (ACS). After an enterprise chooses a service, it needs to choose a container orchestration tool -- such as Docker Swarm, DC/OS or Kubernetes -- to manage and scale the containerized applications. Kubernetes, Google's open source container orchestration tool, is one of the more popular options, as it has a large number of contributors and eases the risk of vendor lock-in.
Since ACS' support for Kubernetes is still new, it's important to understand the steps involved to build a Kubernetes cluster on the service. The first step is to install the Azure command line interface (CLI) to build an ACS cluster. Once the cluster is built, you need to download the Kubernetes CLI to manage the cluster. Select a container image to launch a new service on the cluster, then open it to public access through an Azure Load Balancer.
Simplify storage management with Azure Managed Disks
Like AWS and Google, one of the primary drivers to Azure cloud services is storage. Azure, for its part, offers two types of disks: unmanaged and managed.
Azure Managed Disks is a newer feature that simplifies storage management for virtual hard disks with the use of an abstraction layer. For example, storage accounts for unmanaged disks have limits for capacity and supported IOPS. To not exceed those limits, cloud admins often have to create numerous accounts. With Azure Managed Disks, cloud admins just choose the type of storage and disk size they require, and then Azure handles the creation and management.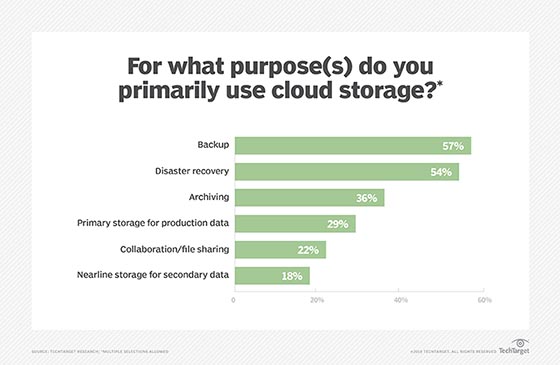 In addition, Managed Disks reduces the risk of a single point of failure, improves the image capture process and enables independent snapshots.
If an enterprise already uses unmanaged disks, it can migrate to Managed Disks via scripts provided by Microsoft.
Dig Deeper on PaaS and other cloud development platforms