News
Stay informed about the latest enterprise technology news and product updates.
Cloud Cover TV Archive
Cloud Cover TV covers the latest, juiciest and most critical news in the cloud computing market every week.
Welcome to Cloud Cover TV, our weekly show on all the juiciest news in the cloud market. Every Friday, Jo Maitland and Carl Brooks dig into the hottest topic of the week on cloud computing. Their gloves-off approach to analysis will inform and entertain, but most of all, it will quickly help you focus on the week's most critical news.

What are cloud databases all about?
October 19, 2011
Razi Sharir, CEO of Xeround, a cloud database company, explains what these services do, who is using them and what's coming from Xeround in the near future.
ScaleXtreme CEO discusses systems management for the cloud
October 12, 2011
Existing systems management software from CA, BMC, IBM, HP and others have their fair share of problems, namely that they are unable to manage both private and public cloud-based servers.
Engine Yard CEO discusses future of PaaS
September 22, 2011
Enterprises are making the leap to Platform as a Service for application development, and some are confident that all applications will eventually be developed on PaaS.
The latest on Intel in the cloud
September 14, 2011
Intel's latest advancements in the cloud include an OpenStack implementation and engineered Memcache, but the company is also harnessing its focus on the enterprise.
Addressing and improving cloud performance issues
August 26, 2011
Performance issues in the cloud can cause a lot of pain for IT pros, but some providers are beginning to address this by acknowledging the issues at hand and finding ways to improve.
Even the White House wants a cloud
August 17, 2011
It seems everyone wants a piece of the cloud lately, and the U.S. government has pulled together a team of cloud advisors to assist them in figuring out how to best use the cloud.
Cloud storage grows up
July 27, 2011
Though cloud storage's awkward phase lasted longer than expected, it's now starting to win over IT pros' hearts. New advancements are making cloud storage more desirable for enterprise.
Zynga CTO of infrastructure shares cloud lessons
July 20, 2011
Zynga, a popular social gaming company, is using both Amazon Web Services and its own Z-Cloud to power its customers' game experiences.
VMware CTO explains vSphere 5 licensing changes
July 14, 2011
The release of vSphere 5 has users talking, especially about the licensing and pricing changes, but Citrix is still trying to steal the spotlight with its acquisition of Cloud.com.
Service providers dominate cloud business
July 6, 2011
Service providers are ruling the cloud market, taking the attention away from big vendors like Amazon. But what does this shift mean for other players in the cloud market?
Hadoop's run into enterprise cloud
June 29, 2011
Free enterprise cloud software from Hadoop is causing a lot of buzz in the market, and the economics of the public cloud are leading customers to more mid-sized cloud providers.
Open source's influence on enterprise cloud
June 23, 2011
Enterprises have been lagging in adopting cloud computing, but open source is progressively making it more attractive for enterprise users to make the jump into the cloud.
Cloud.com and OpenStack code will merge
June 15, 2011
The CMO of Cloud.com says that moving to the cloud will continue to entice IT pros long after the cool factor wears off, especially when Cloud.com and OpenStack's code merge together.
Gluster CEO discusses best cloud storage options
June 8, 2011
The future of scale-out storage and cloud storage gateways and appliances is constantly changing. Find out what the CEO of Gluster has to say about cloud's long term market trends.
CloudSwitch co-founder shares insight on market trends
June 3, 2011
Enterprise IT interest in cloud computing continues to grow, and a mix of private, public and hybrid cloud is attracting more users. The co-founder of CloudSwitch talks to Cloud Cover TV about the market's future.
Citrix's cloud strengths and weaknesses
May 26, 2011
As Citrix Synergy raged on in San Francisco, Citrix Technology Professional Rick Dehlinger stopped by to discuss the company's overarching cloud computing strategy.
VMware vs. Red Hat: Whose PaaS will rule?
May 18, 2011
Issac Roth, PaaS Master at Red Hat, claims the software company's operational expertise supporting Linux servers around the world give it a leg up on VMware when it comes to running a cloud service.
Verizon bails on Cloud Cover TV interview
May 12, 2011
Verizon's chief cloud strategist didn't show up for an interview with us at Interop this week; the chief architect for cloud services declined to answer questions. It begs the question: What's up with the telco's cloud?
Joyent CEO pokes holes in Amazon's cloud
May 5, 2011
Joyent CEO and co-founder David Young stops by to discuss battling Amazon in the public cloud and why he thinks Amazon's cloud architecture is flawed.
Open source guru Marten Mickos dissects Amazon outage
April 28, 2011
Open source chief Marten Mickos, CEO of cloud platform software maker Eucalyptus, sits down to discuss the recent Amazon Web Services outage and how it will affect cloud computing.
Who will rule the cloud computing market?
April 21, 2011
Carl Brooks sits down with the CEO of cloud storage startup Nasuni to discuss where the cloud computing market is headed and which public cloud providers will end up out in front.
Explaining how cloud works in the real world
April 15, 2011
Carl Brooks analyzes the recent cloud reference architecture from NIST and examines the future of cloud benchmarks.
The nuts and bolts of cloud security
April 7, 2011
Jo sits down with Davi Ottenheimer of security consulting firm Flying Penguin to discuss best practices for cloud protection and privacy.
Randy Bias dumps on enterprise clouds
March 30, 2011
Randy Bias, CTO and co-founder of consulting firm Cloudscaling, shares his thoughts on "enterprise clouds," and he doesn't see them going far.
Microsoft unveils new cloud project
March 28, 2011
Jo caught a glimpse of Microsoft's latest System Center feature -- a cloud-based project with the code name "Concero" -- at its 2011 Management Summit, and Carl gives the latest on Hadoop and OpenStack.
How will HP get to the cloud?
March 18, 2011
HP wants to dominate cloud, but right now it has zero footprint in the market. Who might HP acquire to catch up?
Ten minutes with 10 cloud startups
March 11, 2011
Ten cloud computing startups give their 60-seconds of fame to explain what their product is and why enterprise IT shops should care.
IBM and VCE pitch private clouds
March 3, 2011
Carl explains IBM's ingenious work integrating Tivoli and VMware, which just might keep the IT giant in the cloud game, while Jo takes a look at the pros and cons of VCE for private cloud.
Desktops in the cloud? Not yet
Feb. 25, 2011
Desktop computing analyst and blogger Brian Madden shares his view on desktops migrating to the cloud. According to him, desktops will be staying where they are, but apps and data will be moving.
Cloud interest slim at RSA security show
Feb. 17, 2011
CloudCoverTV goes to the RSA Conference in San Francisco, and Jo and Carl discuss cloud security with attendees.
Debating the 10 best cloud providers of 2011
Feb. 10, 2011
Jo and Carl debate the top 10 cloud computing service providers of 2011. Find out who got moved up and who got dropped off the list.
The pros and cons of Verizon's Terremark buy
Jan. 28, 2011
Verizon bought Terremark for $1.4 billion, but was the deal worth it? And how much is Terremark's cloud business actually making today?
NephoScale, CloudPassage and OpenStack make some cloud noise
Jan. 14, 2011
New Infrastructure as a Service provider NephoScale takes on Amazon Web Services, Rackspace finds an OpenStack customer and CloudPassage comes out of stealth mode.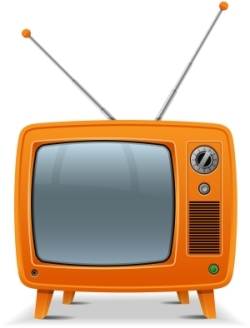 Abiquo, Nasuni get cash; Eucalyptus gets nada
Jan. 6, 2011
Cloud startups Abiquo and Nasuni find funding, RightScale's VP of marketing leaves for Soasta, Rackspace picks up CloudKick, and Eucalyptus can't seem to find paying customers.
Google and Microsoft office apps war rages on
Dec. 9, 2010
The online office application showdown between Microsoft, IBM and Google continues to grow, and Jo and Carl discuss recent wins in the cloud market.
Recapping the first annual Cloud Security Alliance Congress
Nov. 22, 2010
Carl recaps his visit to the first annual Cloud Security Alliance Congress in Florida.
Dig Deeper on Cloud Computing Resources