Evaluate
Weigh the pros and cons of technologies, products and projects you are considering.
Cloud and startups a less-than-perfect match as companies grow
The cloud computing model offers cost and flexibility advantages for startups, but the downsides may eventually outweigh the initial benefits for growing companies.
In the über-competitive business world, time is money. The cloud and startups are a natural fit because the cloud enables nascent enterprises to get up and running faster, with lower up-front expenses and greater flexibility. All of these factors enable startups to battle toe to toe with established IT companies, as well as other startups. The cloud approach, however, may impose other challenges -- making it only a short-term option.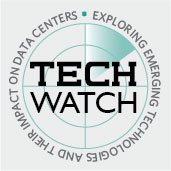 The cloud generally makes it easier for businesses to set up operations, especially startups looking to compete with larger established companies.
"First and foremost, startups that offer software or online services have to prove their business model works in the cloud before they are likely to get any venture capital funding these days," said James Staten, vice president and principal analyst at Forrester Research. "That means their business starts in the cloud."
Nodejitsu Inc., a three-year-old startup with 17 employees and 2,000 customers, is one example. The company created OpsMezzo, a service that provisions, orchestrates and configures cloud-based Node.js applications. Since Nodejitsu's customers would operate in the cloud, it made sense for the company to gain such experience itself. After examining different options, the vendor selected a cloud infrastructure from Joyent Inc.
"We liked the high availability Joyent offered," said Charlie Robbins, chief executive officer and co-founder of Nodejitsu.
While it's important to relate to customers by adopting cloud, minimizing expenses also drives entrepreneurs to cloud. More than halfof the startups, 52%, in the Rackspace survey said they would not have been able to afford on-premises IT resources at the time they wanted to launch.
Traditionally, firms spent six or seven figures on computer equipment to launch a company. They needed to purchase servers, database licenses, software tools and other IT equipment just to perform mundane tasks, such as paying their bills or tracking their sales leads. The cloud can eliminate these up-front costs, opening up the possibility for startups to have more capital to achieve their business plans.
Depending on how computer-intensive a startup is and how large it becomes, public cloud services can become more expensive than on-premises approaches.
The ripple effect is that, because entrepreneurs require up-front capital to deliver their initial products and gain their first customers, investor risk is reduced, drawing more potential investment to your project. Venture capitalists typically seek at least a three- or four-times return on their investments, and early-stage investors often target even higher returns because of startups' high rate of failure. With less initial investment needed, a startup isn't on the hook for unrealistic returns. A trickle-down benefit is that if a startup needs less capital to launch its business, it can keep more of the founding stock.
Instead of purchasing the traditional IT equipment and spending weeks or months to deploy these services, fledgling businesses can use cloud to get up and running much more quickly; many cloud services can be turned off or on by a few mouse clicks.
With cloud, businesses also gain needed flexibility. If a company finds its service isn't working as it should, it can be turned off and a replacement quickly found. Traditional IT services, such as colocation, outsourcing and hosting, require long-term commitments that are not easily broken, according to Staten. Since many new businesses are dynamic, the cloud fits better with startups' priorities and needs.
Other side of the coin: The case against cloud for startups
Cloud services do have flaws for startups -- most importantly with availability. Businesses rely on their cloud vendor to keep up the network, but outages have plagued the industry. Google Inc., for example, has experienced instances when its Gmail electronic mail service was knocked offline and as many as 5% of all Internet users were not able to access their email -- a major detriment to a startup that uses Gmail for company email.
When outages occur, cloud vendors often protect themselves rather than their customers. Cloud services don't deliver strong service-level agreements (SLAs) or Quality of Service, Staten said. SLAs often include clauses outlining how much a company or startup will receive in the event of an outage, but the terms are often complex and slanted toward the vendor. For startups to truly protect themselves financially in the event of cloud outages, they need to hire strong lawyers to negotiate their SLAs -- a move that increases initial expenses.
Public cloud services are initially inexpensive because of pay-per-use models, and startups are generally small enough to not accrue much expense. But vendors price the services in various ways, and new businesses sometimes grow very quickly. Depending on how computer- intensive a startup is and how large it becomes, public cloud services can become more expensive than on-premises approaches.
In fact, as companies grow, their outlook about the cloud may change.
"I expect we will reach a stage when we will deploy in-house rather than rely on the cloud," stated Robbins.
This may happen for various reasons. In some cases, the startup may have enough money to pay for on-premises IT systems. A business may want to put some special features in place not offered by cloud vendors so they can drive their business more efficiently. The firms may also want to have more control over service availability, among other things.
In the short term, entrepreneurial need and low up-front cost may lead startups to the cloud. However, in the long term, cost and other benefits can be nullified by the growing business and many advancing startups could move from cloud to on-premises environments.
About the author
Paul Korzeniowski is a freelance writer who specializes in cloud computing issues. He is based in Sudbury, Mass. and can be reached at [email protected].