Evaluate
Weigh the pros and cons of technologies, products and projects you are considering.
Cloud computing bookshelf: Great summer reads
Looking to escape the cloud and hit the beach? Here's a look at what our experts are reading this summer.
With record-high temps scorching most of the U.S., it's the perfect time to turn off the computer, grab a book and hit the beach. So we asked a few of our cloud computing experts and SearchCloudComputing staff to share their book recommendations.
Our cloud computing bookshelf has something for everyone -- from tech reads about social media, cloud computing and big data to some great fiction and non-fiction page turners. So grab your lawn chair, slather on the sunscreen and take some time to relax a little before this summer's out of reach.

Bill Claybrook
I don't really read technical books; I read nonfiction books. And the most recent nonfiction book I read was Rather Outspoken by Dan Rather.
I read about two fiction books a week, mostly mystery, thriller, crime books. I just finished The Snowman, by Jo Nesbo, a Norwegian writer. He is one of a few really good Scandanavian writers, such as Henning Mankell and the late Stieg Larsson.
One specific quote that has stuck with me from Dan Rather's book is simply one word: "steady." Rather uttered the word "steady" over and over to himself while he sat at his CBS News Anchor desk reporting 9/11 as it unfolded. His son lived down in the World Trade Center area and he had to report on the happenings as they appeared on video. He was so emotional that he did not believe he would be able to keep from breaking down on national TV. He was able to overcome this by saying "steady" over and over to himself. I have tried this in a couple of situations since I read the book in early June 2012, and it works.
I highly recommend The Snowman and Dan Rather's book. Rather was a pioneer in covering hurricanes, the Civil Rights movement, the Vietnam War, the Kennedy assassination in Dallas, the Afghan-Russian war and Watergate. Often CBS was the only news organization covering some of these events in any detail, and mostly that was because of Rather. His book also describes the pressure politicians place on news organizations to not report certain events. Rather also goes into great detail about the story that he and his cohorts had on President Bush and his military record as a pilot, or lack thereof. This story got Rather and several others at CBS fired.

Roger Jennings
An industry-related book I'm reading is Hadoop: The Definitive Guide, 3rd ed., by Tom White (O'Reilly Media). It covers Hadoop core, MapReduce, HDFS, Pig, Hive, Hbase, Zookeeper and Sqoop in 600 pages with a foreword by Doug Cutting, the creator of Hadoop. Tom worked on Amazon Web Services' Elastic MapReduce implementation on AWS Elastic Compute Cloud (EC2) and Amazon Simple Storage Service (S3) and is now a member of the Hadoop Project Management Committee. Although I'm only 200 pages into the book, I find his Hadoop coverage to be encyclopedic without being pedantic.
As for non-industry books, I'm reading The Dream of the Celt by Mario Vargas Llosa, Peru's most famous modern author and winner of 2010's Nobel Prize for Literature. His popularity in El Norte is a product of the "Latin American Literature Renaissance" of the 1960s, which also introduced Gabriel Garcia Marquez (Colombia; my favorite author of all time), Carlos Fuentes (Mexico) and many other Latin American writers to North American and European audiences. My Spanish is somewhat limited, so I've also ordered the English translation.
If you're looking for a good read this summer, I'd recommend Llosa's The Green House, which reminds me of Garcia Marquez' works, as well as El Senor Presidente and The Mirror of Lida Sal: Tales Based on Mayan Myths and Guatemalan Legends by Miguel Angel Asturias, who also won the Nobel prize. Asturias' Men of Maize: The Modernist Epic of the Guatemalan Indians is also a good read if you're interested in Mayan culture (as I am).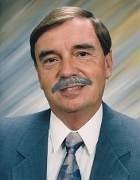 Tom Nolle
My most recent tech read is "OpenFlow," published by Wiley. The topic of OpenFlow architecture is key; this is a digest of material available from a number of sources. I got an email from a client suggesting that I read it. I think it's helpful to those who don't want to bother with breadth of research available online, but it doesn't advance the state of the art.

My current entertainment read is Cautious Crusade: Franklin D. Roosevelt, American Public Opinion, and the War against Nazi Germany, by Steven Casey. I'm reading this one on my Kindle.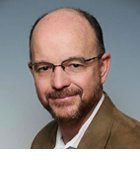 Dan Sullivan
Books from Manning and O'Reilly seem to dominate my bookshelf (a.k.a. iPad) these days. At the top of the stack are Allen Downey's Think Stats, Nathan Yau's Vizualize This: The FlowingData Guide to Design, Visualization and Statistics, and Paul Teetor's R Cookbook. I'm spending a lot of time on data analysis and big data so that explains the focus on statistics books. I've just started Sean Owen and Robin Anil's Mahout in Action, and I hope to start on Nathan Marz's Big Data soon.

For fun, my family is hooked on George R.R. Martin's A Song of Ice and Fire series. Three of us are reading the series now. I'm about halfway through A Game of Thrones, the first in the series. We gave up sharing a single copy of the first book and we each have our own now. (This has been a definite plus for family tranquility.) In case I don't get enough conflict and rivalry in A Game of Thrones, one of my sons gave me Nicholas Pileggi's Casinoabout organized crime in Las Vegas. I've just started Manning Marable's Malcom X: A Life of Reinvention, another gift from one of my sons. It's good to have a birthday at this time of year to establish your summer reading list.

I'd recommend A Game of Thrones -- even if you've seen the TV series, Game of Thrones on HBO. There is more in the book than could be captured in the show. On the technical side, I'd recommend Visualize This. I spend a lot more time thinking about data structures and algorithms than about how to make results presentable to end users. This book helps address that deficiency.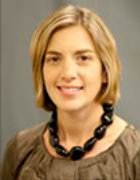 Michelle Boisvert
Senior Site Editor
I'm reading two books right now for pleasure. I chose to read the first one, The Way of the Peaceful Warrior by Dan Millman, when I started training for my second Ironman triathlon (2.4 mile swim, 112 mile bike, 26.2 mile run) in June. I needed some motivation, and this book helped to remind me that if you put in the time and believe in yourself, you can do anything you set out to do. And, honestly after reading The Girl with the Dragon Tattoo and the rest of the Millennium trilogy, I needed something a bit more uplifting!
The other book I'm reading for pleasure is Cloud Atlas, by David Mitchell. And as much as it sounds like it's related to the cloud computing market, it isn't. It's a novel about the seemingly unrelated, yet surprisingly interrelated lives of six people. A good friend of mine recommended it, though he warned me it's not a light read. I find myself having to take a step back to really grasp what's going on in each chapter and with each character. Might be more involved than your average beach read, but it's worth picking up.
I'm reading The Way of the Peaceful Warrior on my Kindle, which suggests memorable quotes and passages for the reader. And that really annoys me. I hardly ever agree with them and the ones I do find memorable are never marked as such. One quote in this book that's stuck with me was, "There are no ordinary moments." Every moment has a specific reason behind it -- you just have to look. And as I type this, I see the irony in it all. Maybe I should go back and give those suggested passages another chance.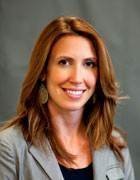 Bridget Botelho
News Director
I'm not reading any cloud computing industry-specific books right now, though I do receive them from publishers from time to time. (Virtualization for Dummies comes to mind. How insulting!) I typically get my information online from reports, tech news, blogs, e-books and from my smart IT sources.
I switch between a number of different books at the same time, and as a soon-to-be first time parent, a few of them fall under the "How not to irreparably damage a child" genre. I am reading What to Expect When You're Expecting, which should be classified as Horror as each chapter is more terrifying than the next.
I'm also re-reading A Thousand Splendid Suns by Khaled Hosseini. I read The Kite Runner (like everyone else on the planet) and wanted more from Hosseini. The man is a genius. The prose is so gorgeous it makes me want to turn in my writer card; I'll never come close to delivering a story anywhere near that level. It's humbling. There are so many moving passages in A Thousand Splendid Suns that it's difficult to choose one, but this stood out: "Like a compass needle that points north, a man's accusing finger always finds a woman."

I recommend this book (and Hosseini's other novel The Kite Runner) because it offers a glimpse into the lives of the people of Afghanistan -- a place we've heard about almost every day for the past decade in newspapers and on television, but really know little about. This book also put into perspective the opportunities and the advantages we take for granted as Americans. It stirs up gratitude.

Stuart Johnston
Senior News Writer
Right now I spend most of my reading time just trying to stay current with the latest news developments in cloud computing. For the remainder of my reading time, I typically read history. Right now, I'm reading A World Undone: The Story of the Great War, 1914 to 1918 by G.J. Meyer.
WWI formed much of the cultural and historical foundation for the 20th century, helped pave the way for the rise of the U.S. as a world power, and led to WWII and the Cold War. So many books have been written about WWI that many, if not most, gloss over the tactics and strategy. This is a one-book history that covers much of what's missing from many others on the topic.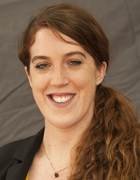 Caitlin White
Associate Site Editor
I recently bought Socialnomics by Erik Qualman, about how social media affects our minds and how we live. I also bought a book Amazon kept recommending for me -- as if it could see into my iPhone-addicted soul -- called The Winter of Our Disconnect about a family that quite literally pulled the plug on all its electronic devices for six months to see how it would affect communication. Ironically, it is available on the Internet-enabled Kindle.
I'm always amazed at the amount of classic novels I haven't yet read. Summer, for me, has always been a good time to dig into that must-read-before-I-die classics list. And with many being inexpensive, or even free, on the Kindle, you can load it up for the beach. Currently, I'm about shoulders-deep in a copy of Brideshead Revisited I got for Christmas. Evelyn Waugh's novel is famous for speaking to the decline of the upper-class in England as the 1920s turned to the 1930s, and the concurrent confrontations with religion, but where the book really gets to me is how it speaks about memory and nostalgia -- perfect summer themes.
The memory theme comes into play on my favorite passage, a hauntingly simple line that's echoed through the book: "I've been here before." I even painted the passage on a canvas for my fiancé's birthday present. Though I can't speak to the first two yet, I'd definitely recommend Brideshead.
Dig Deeper on Public cloud and other cloud deployment models