Evaluate
Weigh the pros and cons of technologies, products and projects you are considering.
Cloud computing challenges that VMware shops face
Common cloud computing challenges include security and compliance, but the top barrier for mainstream cloud adoption may be stalled virtualization projects.
This series outlines VMware's standing in the evolving cloud computing market, its strategy and the challenges it faces. The previous sections covered VMware's road from virtualization to the cloud and how VMware management software wasn't designed with the cloud in mind. This installment focuses on the cloud computing challenges that customers must consider and how those decisions affect VMware's cloud strategy.
Organizations are attracted to cloud computing because they believe it will save money and improve efficiency. They hope the cloud, as with virtualization, will drive down capital and operational costs. And they are looking to accelerate and automate existing processes, which have become stymied by change management and corporate compliance.
It's hard to see why [small and medium-sized businesses] would be attracted to the private cloud.

Mike Laverick,
Despite the promise of the cloud, there are many cloud computing challenges, including security, compliance and, for many companies, low virtualization adoption. For organizations that have only recently embarked on the virtualization journey, it's too early to consider cloud projects.
For a virtualization fanatic like myself, who has worked in the field since 2003, I sometimes forget how far behind most organizations are on virtualization projects. More than 80% of companies have started virtualization projects, but only 25% of server workloads will be virtualized by the end of 2010, according to a recent Gartner report.
Relatively low virtualization densities can also stymie other projects. It's hard to sell a company on the benefits of virtual disaster recovery automation with tools like VMware's Site Recovery Manager, for example, when that company is less than 25% virtualized.
Rising above cloud computing challenges
It appears that cloud adoption as an operational model will mirror the way that historically conservative corporate IT departments have adopted virtualization. At first, they may use a public cloud to run non-commercially sensitive test and development environments, where the economies of scale allow large cloud providers to drive down the per-VM cost. I imagine they will use this approach as a safe way to try a new operational model. Then, as their confidence grows, they may consider running legacy environments with that provider as well.
These providers will likely be limited to the business unit's geographical region. The legal complexities of storing data in one region, while the business unit is located elsewhere will be insurmountable. The legal systems of the world will lag massively behind the technological innovations (as they do with privacy and consumer protection on the Internet).
Eventually, these enterprises will develop internal clouds and gradually (and reluctantly) give application owners control of new VM creation -- rather than leaving it in the hands of VMware admins. At the heart of the cloud vision is an approach where new server resources are provisioned on demand. This practice requires a much greater virtualization ratio than just 25%, and the same VMware admins who currently control the provisioning process may have to cease to being VM-huggers, just as they ceased to be physical server-huggers some years ago.
As for the small and medium-sized business (SMB) market, it's hard to see why those companies would be attracted to the private cloud. They are just too small. It's more likely that they completely give up running their own physical infrastructure and abandon commitments to capital expenditure demands, which endless server and desktop refreshes impose.
For me, the immediate attraction of the public cloud model will be greater for SMBs and start-ups than for large organizations, which historically have linked IT infrastructure to their own terra firma. These businesses will reach 100% virtualization much quicker because they don't have much physical infrastructure. Still, they may be dogged by the same legal constraints and compliance challenges that the corporate space currently faces. I can see SMBs moving as much operations into an off-site private cloud and retaining only absolute necessities on an onsite virtual platform.
MIKE LAVERICK'S BIO: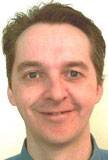 Mike Laverick (VCP) has been involved with the VMware community since 2003. Laverick is a VMware forum moderator and member of the London VMware User Group Steering Committee. Laverick is the owner and author of the virtualization website and blog RTFM Education, where he publishes free guides and utilities aimed at VMware ESX/VirtualCenter users, and has recently joined SearchVMware.com as an Editor at Large. In 2009, Laverick received the VMware vExpert award and helped found the Irish and Scottish VMware user groups. Laverick has had books published on VMware Virtual Infrastructure 3, VMware vSphere4 and VMware Site Recovery Manager.
Dig Deeper on Cloud architecture design and planning