Evaluate
Weigh the pros and cons of technologies, products and projects you are considering.
Cloud computing experts forecast the market climate in 2014
This year was busy for the cloud market, with acquisitions and new products. Our experts weigh in on what all this means for 2014.
Last year, our cloud computing experts predicted what would happen in 2013. Some of the things they got right -- like the continued dominance of Amazon Web Services (AWS), a more detailed conversation around Platform as a Service (PaaS), Google making a charge out of beta with Google Compute Engine and the continued importance of big data and mobile cloud services. Some other events could not have been predicted, such as the NSA's PRISM scandal. This year our experts look back on their predictions and answer the same three questions for 2014. Their answers showcase how much has changed in 2013 and where the cloud market still has to develop.
We asked our cloud computing experts these three questions:
What changes can we expect in the cloud computing market in 2014?
Which cloud vendors will be the big winners of 2014 -- and why?
What will be the hot technologies for 2014?
Here's what they predicted this time around about the cloud market forecast for 2014.
Mark Eisenberg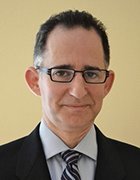 The fiasco with Healthcare.gov might spur a change in the conversation. It is more likely that the enterprise cloud story will continue forward on the Infrastructure as a Service (IaaS) path and more CIOs will begin to question the total cost of ownership (TCO) of the approach. Outside of IT, Software as a Service (SaaS) has become a fact of life, and enterprises are comfortable with the change in the software acquisition model. The late-moving vendors are going to be scrambling to adjust. The days of 'cloud washing' are behind us.
AWS has become the iPhone of the cloud space, and the Androids of cloud are in their early stages. For 2014, the battle for second place will be where the action is, and we have a new contender with IBM finally in the game. ProfitBricks has an interesting play if the company stops trying to compete with AWS head-to-head. Microsoft has amply demonstrated that it is a losing approach.
Workday and Cornerstone OnDemand will continue to advance their success; they are solutions to real problems and their legacy competitors still don't have a credible response. Salesforce.com is still looking for its second act but will continue to consume market share from the legacy vendors.
Hot technologies will be:
Anything that can keep the NSA away from data hosted on public cloud services.
Digital currencies and the methods to exchange them and the impending global currency war will spur great interest in non-fiat currency.
Another good year for big data. But a lot of interesting things happened in 2013, just not where anyone expected them.
Roger Jennings

The coming year promises to be another substantial growth year for PaaS, with the technology more than tripling worldwide revenues from about $4 billion in 2013 to $15 billion in 2017, according to IDC. Value will migrate from Infrastructure as a Service (IaaS) to Platform as a Service -- and from generic PaaS to data-optimized PaaS.
Over the 2013 to 2017 forecast period, public IT cloud services will have a compound annual growth rate [CAGR] of 23.5%, five times that of the IT industry as a whole, IDC said, and PaaS will lead IaaS and SaaS with a CAGR of 29.7%. By 2017, the top six PaaS platforms will host more than 80% of new cloud apps, which is why much of the $30 billion of that year's SaaS revenue will accrue to those six players.
Windows Azure gained developer mindshare in 2013 by applying Rapid Application Development (RAD) techniques to provision innovative PaaS features that Amazon Web Services (AWS) doesn't offer. Microsoft vice president Scott Guthrie has spearheaded Windows Azure upgrades on six-week intervals, the latest of which added Azure-hosted Visual Studio Online for building apps and managing their lifecycles in the cloud. Google is "waking up" by finally making the Google Compute Engine (GCE) generally available in December 2013, analysts added. Enabling Google's graphical Cloud9 IDE in early 2014 might fill GCE's current lack of online cloud app development capabilities.
Data-optimized PaaS, typified by the HDInsight Service for Windows Azure Apache Hadoop implementation and easy-to-implement database backends for popular mobile operating systems provided by Azure's Mobile Services will maintain Microsoft's status in 2014 and beyond as the No. 2 public cloud provider behind AWS.
Paul Korzeniowski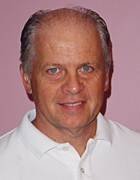 The market is entering a new phase, a more mature one, one where more discipline will be added to cloud purchase. Corporations will take a closer look at private and public cloud services from a business perspective. Companies will try to determine if the public cloud deals they signed have hidden costs or make economic sense. Upon closer inspection, businesses may find that public cloud services may have some hidden fees, so private cloud will become more of an option for SMBs.
As the market matures, the biggest players benefit. Mergers and acquisitions will be a key theme. Established players (IBM, Microsoft, Oracle) will fill voids in their cloud service lines by acquisition. Start-ups will have burned through the venture capital handed out a few years ago. There will be a great deal of shifting in the marketplace.
Security will continue to be an area of emphasis. Personal cloud (rogue cloud) will continue to haunt IT. To improve productivity, employees will store company data on public cloud services, such as Dropbox. IT will need to ensure that the data is used properly without having much visibility into which employees are manipulating such data. More tools will emerge to help with that process.
David S. Linthicum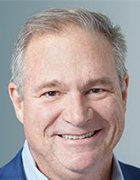 The market will begin to focus more on applications in the cloud rather than infrastructure. This means the migration of enterprise applications as well as new development.
Thus, both the PaaS and IaaS spaces will continue to expand to support this focus on cloud-based applications, as well as processes and tools to support this migration. In most instances, these applications will operate within multi-cloud environments, which will be a mix of private clouds and public cloud providers.
AWS will continue to gather more steam and will be the largest winner in the market by far. Microsoft and Google will continue to see good growth but will still remain well behind AWS. The focus will certainly be on public cloud providers, more so than private cloud providers, in 2014.
Other winners will include most cloud management platform players, including ServiceMesh (now with CSC) and RightScale. There will be a focus on identity-based security, with players such as Ping gathering up some more market share in 2014.
Cloud management platforms will continue to dominate as the hot technologies as most enterprises move to complex multi-cloud deployments.
Cloud performance management technology will come into focus as enterprises understand that they will get big cloud bills and need to monitor and manage performance of these clouds to find the value.
Cloud financial systems will become more relevant. They include systems that monitor clouds for use-based accounting, financial projections and so on. It becomes important as we learn to live with clouds, and thus need to monitor and allocate costs within the enterprise.
Tom Nolle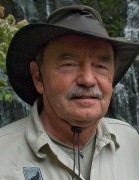 The year 2014 will be when we move beyond simple PaaS to "platform services."
In PaaS, users are locked into a specific operating system and middleware combination, but they do get more from the cloud. Platform services take features like caching, Web page optimization, cloud database and management and make them into URLs, into Web services that can be easily linked with any application.
Platform services will, in 2014, add value to IaaS to enhance both the providers' profits and the users' benefit cases. They'll evolve over time into creating a whole new notion of a cloud platform, a notion that's less dependent on what used to be "system software" and more dependent on composing features that were designed for the cloud and optimally exploit the cloud's value. That won't make 2014 the year when the cloud becomes mainstream, but it will define what mainstream will mean as we evolve toward a cloud-centric applications future.
Dan Sullivan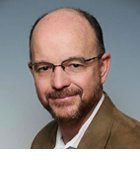 Amazon dominated the cloud news in 2013, but 2014 will be a good year for Microsoft and Google. Microsoft is paving the way for hybrid clouds with Windows Server 2012 R2 and Windows Azure Pack. By the end of 2014, we should have a better understanding of good practices for managing workloads across hybrid Azure clouds. Google's announcement of general availability of Google Compute Engine will turn out to be the first in a string of announcements demonstrating Google's commitment to enterprise computing. Unlike Amazon's approach of offering a wide range of services, Google will be recognized as a high-performance, reliable, low-cost cloud provider. Google could become the go-to IaaS for high-performance computing, but scientific and financial applications that take advantage of graphics processing units will stick with Amazon.
Mobile application developers will be the drivers behind increased PaaS adoption. Mobile applications commonly require support for push notifications, geolocation services and other platform-specific functions. There is little competitive advantage implementing these features, so developers will gladly off-load these functions to Mobile Backend as a Service (mBaaS) providers.
Cost controls will get more attention. Managers like predictability, and that can be hard to find in the IaaS market where customers pay for what they use and providers charge for as many quantifiable services as possible. Use of cost management services from Cloudyn, Cloud Cruiser, Cloudability and CloudCheckr will grow as managers learn how to manage costs without adversely impacting developers.
Mark Szynaka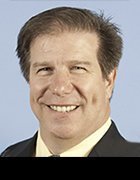 In 2014, the enterprise will actually engage the cloud delivery model starting with private cloud. After watching from the sidelines as the SaaS startups have performed much of the testing and rollouts using a greenfield build out in a public cloud, the enterprise CTOs are being pressed to engage. I predict that many of the large enterprises will start with an OpenStack design for their private cloud to help them control the design and buy them time to better understand the technology. Many of these enterprise CFOs will get sticker shock in the fall of 2014 as they begin to understand that OpenStack is taking them down the road of loading up on programmers and owning more of the infrastructure support than they were led to believe. Citrix may turn out to be the unintended winner to fulfill the open source requirements while keeping the familiar 'one throat to choke' vendor relationship.
The public cloud will continue to see AWS maintain market share lead because of the myriad PaaS offerings, continued growth in the marketplace and AWS partner network. The main business drivers for adoption of the public cloud will be similar to 2013 -- BI, collaborative efficiencies -- but in 2014 we will see the CFO and business units put more pressure on central IT departments to lead, follow or get out of the way. CFOs and departmental management will look to cloud service brokers to advise them in the case where central IT is following or getting out of the way.
Dig Deeper on Public cloud and other cloud deployment models