Share this item with your network: BACKGROUND IMAGE: iSTOCK/GETTY IMAGES
Internet of Things coming to an infrastructure near you

justinkendra - Fotolia
Evaluate
Weigh the pros and cons of technologies, products and projects you are considering.
Cloud networks impede application progress
As more companies move to the cloud, they see the enormous potential of SaaS applications. However, networks remain a roadblock to progress.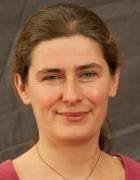 By
Cloud services help end users and their employers in many ways, but the cloud networks consistently impede progress.
Ferris State University in Big Rapids, Mich., is a public institution focused on hands-on and professional learning. Three years ago, the school began using cloud resources from Skytap Inc. as the basis of a Linux systems administration class offered to remote students.
It was a big improvement over the old way of doing things, said Amy Buse, a professor of computer information systems. "Before you would have to remote in to desktops running VMware, and it was very painful," Buse said.
With Skytap, professors can easily create virtual machines into which students can install and configure their own operating systems. Then, they can access those resources from anywhere with an Internet connection.
The university has gone on to expand its use of Skytap to several other classes, but Buse admits that performance can be spotty. "Really, the problem is on our side. If you've got a good link, there's no problem, but our pipe just isn't big enough," Buse said. This is especially true for on-campus classes. Plans to equip select classrooms with 10 GB links are forthcoming.
Shining a light on SaaS apps
For enterprises, the problem of inadequate networks is coming into greater relief, as they shift to cloud and software as a service (SaaS) versions of end-user applications, said Andrew Lerner, Gartner research director for network systems. "We used to run everything on-premises, but we're doing more and more Office 365, Salesforce, etc.," he said. They no longer benefit from local area network connection speeds.
Anecdotally, the shift toward SaaS applications is happening fast, said Sonal Puri, vice president of marketing and alliances at Aryaka Networks, a private connectivity and WAN optimization provider. She estimates that at least 10% of Aryaka's customers are using cloud applications, an increase of two or three percent from last year.
When solving for poor cloud application performance, adding bandwidth is the first place an organization should look, said Lerner. "Your network is only as strong as your weakest link," he said. The firm has seen a boom of bandwidth buys to deal with cloud applications.
But bandwidth is usually only a part of the problem, said Puri. "There's this little thing called distance, [and] there's this little thing called latency," she said.
To minimize distance-related latency, Aryaka's dedicated fabric has 25 points of presence around the globe. Therefore, the company believes it can connect 90% of the world's business users with no more than 30 milliseconds of latency and provide optimal connectivity to their SaaS providers' data centers.
There are also vendors that espouse bridging multiple low-cost network connections for a better path to the cloud. Talari Networks, for instance, now sells a virtual version of its appliance that runs in Amazon Web Services, which when coupled with a physical appliance at the customer's headquarters or branch office, provides a clear path to their applications running in AWS -- or even beyond to a SaaS app, said Kevin Gavin, Talari chief marketing officer.
"The [network] problem is never in the cloud itself, where you're peered at the highest possible level. It's at the branch office," said Gavin. "We're solving for the last mile, the combination of sketchy internet and cable modems."
Widening the WAN for SaaS apps
Meanwhile, traditional WAN optimization players focus their efforts on optimizing the WAN for SaaS apps. For example, Riverbed Technology has accelerated Microsoft Office 365 through the Akamai content delivery network (CDN) with its Steelhead SaaS offering. Customers that want to accelerate their Office 365 deployments can launch a virtual version of the Riverbed Steelhead appliance close to the Microsoft Office 365 data center, and Akamai subsequently routes traffic across the most efficient route. Steelhead SaaS delivers up to 33 times faster application performance than what goes over the public Internet and reduces bandwidth use by up to 97%, the company claims.
Silver Peak, a Riverbed competitor, has taken things one step further with its new Unity platform. Like Riverbed Steelhead SaaS, it deploys its WAN optimization software as close to popular SaaS application data centers as possible. Unity also takes data from its new Cloud Intelligence service regarding site performance and internet "weather," which it uses to create an optimized IPsec overlay fabric over which to route cloud application traffic.
The next determination is which SaaS applications should be targeted for inclusion in the optimized WAN fabric. Thus far, Silver Peak supports the top thirty SaaS applications in its Unity fabric, including the "obvious ones" like Dropbox, Office 365 and Salesforce, said Damon Ennis, Silver Peak senior vice president of products.
But SaaS utilization is largely driven by end users and line-of-business, and there's no telling which applications will succeed. Silver Peak will add new SaaS applications "as customer demand unfolds," Ennis said.
Alex Barrett is editor in chief of Modern Infrastructure. Write to her at abarrett@techtarget.com.
Dig Deeper on Cloud application monitoring and performance