Share this item with your network:
Container trends fuel storage needs

iSTOCK/GETTY IMAGES
Consider a SaaS model before IaaS
Before deploying IaaS, consider the SaaS option first, as it could pay off big time for your IT team.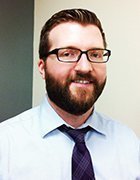 By
Amazon Web Services and infrastructure as a service may get the most attention in the market, but it's often not the first place IT shops turn when they begin their shift to the cloud. Software as a Service continues to be a popular option for companies looking to dip their toe outside their own data center.
Software as a Service (SaaS) has emerged as a popular choice to offload applications that don't provide organizations with a competitive advantage, relieving IT of laborious management and upkeep tasks. And as more SaaS applications come to market and become commonplace in businesses, the question is quickly becoming why IT shops aren't considering SaaS first.
Jobvite, Inc., a San Mateo, Calif.-based company that sells a SaaS-based recruiting service, uses Amazon Web Services (AWS) for a variety of services, but it also relies on SaaS applications that have replaced an entire closet once dedicated to Exchange, SharePoint, Atlassian JIRA and a handful of other applications.
That space has essentially become a networking closet to maintain Wi-Fi and Ethernet as well as the Windows Active Directory servers required for authentication, said Theo Kim, senior director of SaaS operations at Jobvite. The company's philosophy is to avoid creating a heavy internal burden around operation and maintenance of an application when there is a popular SaaS version that will do it for them.
"We're a SaaS company and we make money by selling our software product as a service -- not by internally supporting JIRA," Kim said.
Which cloud model a business chooses often depends on what's core to its business, said Brett Gillett, AWS practice lead at Softchoice Corp., an IT consulting and management firm based in Toronto. SaaS is an attractive option for users willing to offload workloads to another vendor, especially if they have an internal skills gap with public cloud and aren't interested in controlling the underlying infrastructure.
Gillett worked with one customer to move a custom mailing application from a colocation facility to AWS. Most of the components were modified for Infrastructure as a Service (IaaS), but the mailer portion was moved to a SaaS vendor.
"They were concerned about having to create something from scratch," Gillett said. "They knew enough to make things work, but they didn't want to get into creating and maintaining code."
When moving a legacy application to the cloud, it often comes down to whether the user wants to change the application in the process, Gillett said. If the user is OK with how it runs now, the best bet is to simply pick it up and move it to cloud infrastructure. But if they want to update the application, SaaS can be a good way to tie it all together with API calls rather than rewriting all the code.
Degrees of outsourcing
Migrating apps to the cloud, once dismissed because of a lack of cost savings, has re-emerged with a vengeance as companies look to offload workloads such as SAP and Oracle that can often be the most difficult to manage and maintain, said Lauren Nelson, senior analyst at Forrester Research. Already, the firm recommends customers that want to shift existing applications to cloud look to SaaS first.
"When the question is where do we host it -- outsource completely first, outsource the infrastructure second," Nelson said.
Email and collaboration are the most popular options for outsourcing, with 23% of workloads running in SaaS, according to the Voice of the Enterprise cloud computing 2015 Q2 survey from 451 Research. That number is expected to rise to 36% within two years.
IaaS was the popular choice with early adopters, but it still requires that IT pros manage servers, choose operating systems, load applications, handle security , and do patching and upgrades, said Andrew Reichman, research director at 451 Research. For companies of all sizes, SaaS offers a much larger potential for offloading those duties, he added.
"What I'm starting to see is a SaaS-first mentality," Reichman said.
The water's fine
There also are a handful of SaaS applications -- Salesforce, Gmail, Office365 among them -- that are so widely used that they no longer feel risky for enterprises and have become harder to justify not using, Reichman said. Meanwhile, the SaaS market has become so robust that any application vendor without a strategy to deliver their software via SaaS is falling behind, he added.
Some SaaS providers support 'bring your own license' -- another major driver of SaaS applications among enterprises, according to Technology Business Research (TBR) in Hampton, N.H. That's true across application types, and bring-your-own-license makes up close to half of the total SaaS workloads in areas such as CRM, ERP, and productivity and collaboration, according to a 2015 TBR survey.
"There's a lot of applications to be had, so to speak, and we've seen a lot of tendencies to say, 'No, I don't want to scrap what I've invested our hard earned money in, so we'd rather make this work with a cloud delivery model but I'll keep that same contract,'" said Cassandra Mooshian, senior analyst at TBR.
These cloud applications often comes with the added benefit of having the same look and feel as the on-premises version, which means companies don't have to do any special training to get their staff acclimated to the cloud version, Mooshian said.
Offloading some workloads is a factor in moving to SaaS, but there are other incentives as well, said Kelsey Mason, a TBR analyst. SaaS applications can help data flow across different business processes, and with the proper integration derive data for analytics. In the case of particularly customized application that can be difficult to do upgrades, such as an ERP system, a small extension to a cloud version can make those updates easier and more frequent, she added.
So while industry observers see massive potential for growth in the IaaS market as enterprises warm to the idea of putting production workloads on platforms such as AWS, it would wrong to assume the SaaS market will simply be relegated to smaller, less cloud-savvy businesses.
"[Enterprises] have spent millions customizing, maintaining, upgrading [applications]-- all that effort that is really hard to make the case for it adding value," Reichman said. "They would also like to be out of the business of doing upgrades and patches."
Trevor Jones is a news writer with TechTarget's data center and virtualization media group. Contact him at [email protected]
Dig Deeper on SaaS support and licensing