Share this item with your network: BACKGROUND IMAGE: iSTOCK/GETTY IMAGES
Hybrid cloud command and control

Manage
Learn to apply best practices and optimize your operations.
Control vital to build a solid hybrid cloud environment
While many organizations want cloud access control with private cloud, hybrid cloud offers an internal environment coupled with public cloud resources.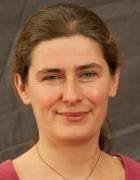 By
Automating self-service and workload bursting are the holy grail of a hybrid cloud environment.
Baylor College of Medicine, for example, wants to extend its internal private cloud for cloud storage to a provider such as Box, said Alex Izaguirre, vice president and CTO of IT at the college. However, the private cloud must respect the college's compliance and governance needs.
The college currently has a VMware-based private cloud that it offers to researchers through CliQr orchestration technology. Izaguirre hopes to eventually incorporate a cloud storage service to researchers as part of the college's self-service interface. That should go a long way toward improving collaboration.
"Today, if a researcher wants to share a gene sequencing sample, which can be very large, they have to put that data on a thumb drive and mail it," Izaguirre said. "Imagine if you could go on to some cloud service using our portal, create an account on a cloud drive and simply share the folder. There's no shipping anything, no waiting -- it's a much more efficient way to work."
Bursting onto the cloud scene
Similarly, a growing startup is looking to move from its dedicated private cloud to on-demand public resources. Quertle is developing a specialized search engine for the biomedical industry and recently moved its performance-intensive application to a dedicated private cloud at Codero Hosting. The company anticipates using Codero's public cloud resources as demand grows.
"Today, we're serving up webpages, but as the content grows, we'll need more resources," said Jeff Saffer, president at Quertle.
Saffer believes that cloud bursting should be relatively easy. That's because Codero offers customers the ability to easily provision resources in the cloud portion of its data center from the same portal it uses to manage its dedicated environment. Codero uses software-defined networking (SDN) to create a logical bridge between dedicated and public cloud resources.
Building a hybrid cloud is no picnic
Creating a hybrid environment between dedicated and public resources is usually a nightmare … involving running cables and installing networking devices to try to bridge the dedicated and cloud networks, said Emil Sayegh, CEO and president at Codero. It's extremely difficult and expensive. The bridge is often a single point of failure, Sayegh said.
NASA's Jet Propulsion Laboratory (JPL) has built a true hybrid cloud environment as part of its GovCloud, said Jonathan Chiang, chief IT engineer for NASA's Jet Propulsion Laboratory.
"We've extended out network via IPsec VPN tunnels across multiple clouds such that if you spin up a VM in AWS or [Microsoft] Azure it just looks like a node on our network," Chiang said.
But that's still not a perfect environment.
"Now we have multiple interfaces to multiple clouds -- including multiple credentials," Chiang said.
The organization still has a ways to go before it reaches what Chiang envisions as its ultimate destination: "a single pane of glass … that lets us use the right cloud for the right workload."
Alex Barrett is editor in chief of Modern Infrastructure. Write to her at abarrett@techtarget.com.
Dig Deeper on Building and maintaining a hybrid cloud