Share this item with your network: BACKGROUND IMAGE: iSTOCK/GETTY IMAGES
For DR, cloud is the great equalizer

iSTOCK/GETTY IMAGES
Evaluate
Weigh the pros and cons of technologies, products and projects you are considering.
DRaaS means disaster recovery doesn't have to break the bank
For many enterprises, disaster recovery proved too costly. Cloud-based DR could give smaller companies the assurance they need at the price they want.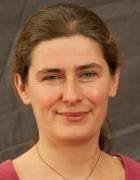 By
Despite the obvious appeal of cloud DR, early adopters say it isn't always smooth sailing.
The DR market once was reserved for those willing to shell out the cash, but cloud disaster recovery increases its accessibility, allowing smaller companies to take advantage. Cloud's benefits means that cloud DR can be run with minimal overhead and upfront costs, as well as allowing for scalability and increased capacity. But even with these benefits, cloud DR still has its faults.
Scott McGillivray, director of information technology at Seattle Bank, did a proof of concept of HotLink DR Express, a product that combines VMware's native changed block tracking function and HotLink'ss patented "transformation engine" as part of an on-premises VMware vCenter domain. The proof of concept went great, but moving to production has taken some time. For one thing, he had to rearchitect the firm's 1.5 TB file server to a more manageable size.
"Snapshotting a server of that size on regular basis just wasn't practical," McGillivray explained. The firm separated out file data to an iSCSI data store that is replicated using Amazon Storage Gateway. HotLink can then protect the server images, which are only 10 to 30 GB in size when stripped of user and application data.
Then there's the problem of operating system support. Right now, Amazon only supports Microsoft Windows Server 2008.*
"That's okay for now because most of my servers are still running 2008," McGillivray said, "but as I deploy new servers, I want to use [Windows Server] 2012."
Others worry about more intractable issues such as the cloud provider's ability to cater to all its customers in the event of a widespread disaster, as well as the overall financial viability of the market.
Many potential customers bring up the "run on the bank" scenario in which oversubscribed resources are unavailable during a large-scale outage, said Ilya Beyer, CTO at nScaled, a Disaster Recovery as a Service (DRaaS) provider in San Francisco, Calif.
But to a certain extent, oversubscription is unavoidable in a cloud service, Beyer said.
"That's how you make money in the cloud."
At the same time, a quality DRaaS provider is careful how it configures its infrastructure, he said. For instance, nScaled divides its cloud into eight zones based on geography, and guarantees capacity within it.
"We balance out our customers so a single geographic region is never oversubscribed," Beyer said.
The Amazon factor
For some customers, the run-on-the-bank scenario can be avoided by sticking with one of the big boys.
"All the more reason to stick with the largest cloud provider in the industry," said HotLink's LeBlanc, referring to Amazon Web Services (AWS). "You have a much higher risk if you go with a smaller [cloud] provider," she argued.
Others agree.
"If anyone on the planet has the capacity, AWS does," said Kris Bliesner, CEO and co-founder of 2nd Watch, an AWS integration firm in Seattle, Wash. "If I were to bet, I would bet on them."
AWS isn't foolproof, but there are ways to minimize the chance of getting bumped in the event of an outage, Bliesner said. In 2012, AWS suffered several major runs on its infrastructure, and many organizations saw their environments simply powered down. But if you purchase AWS reserved instances, "they reserve that capacity for you whether you're there or not," he said, keeping you at the front of the line for available capacity.
Recent failures of cloud startups also give would-be customers pause. Cloud storage provider Nirvanix abruptly shut its doors last fall, giving customers less than two weeks to rescue their data. As sobering as that story was, it's more relevant to customers using the cloud for production, not backup and DR, said Bluelock CEO Pat O'Day.
"If your DR site goes away, just get another one," he said.
And ultimately, as more production workloads move to the cloud, the whole conversation around DR takes a different turn, Bliesner said.
"Once you're in AWS, there's a lot of DR functionality built-in," he said.
Rather than build a traditional DR environment, some AWS shops architect applications to run in High Availability mode across Availability Zones (AZ), Bliesner said, providing them with a de facto multi-data-center deployment.
And for organizations that require greater physical separation than an AZ can provide, it's possible to copy data into a Simple Storage Service (S3) bucket and replicate that bucket across to a separate Amazon region.
In this scenario, "Amazon is handling all the redundant networking and infrastructure for you, at no extra cost," Bliesner said. "It's pretty slick."
But that scenario is still pretty futuristic for many enterprises, Bliesner conceded. "One thing we're not seeing yet is the folks focused on physical infrastructure providing deeper integration into AWS."
For cloud DR to get to the next level, "we'll need to see the backup and recovery vendors start to take AWS seriously."
Editor's note: Amazon added support for Windows Server 2012 in March 2014.
Dig Deeper on High availability and disaster recovery