David Nelson: 2011 top cloud computing leader
Thinking big and sharing ideas have become the forte of David Nelson, Boeing's cloud chief and one of our top cloud leaders of 2011.
2. David Nelson, Chief Strategist of Cloud Computing, Boeing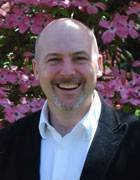 Associate Technical Fellow and Chief Cloud Strategist at Boeing, Nelson is responsible for the long-term direction and short-term implementation of the company's internal and external cloud strategy. He's a regular on the cloud events circuit: open, approachable and always willing to share his thoughts on market trends and the challenges of adopting cloud in the enterprise. CIOs and IT ops chiefs would be smart to take a page from his book, as thinking big and sharing ideas are Nelson's forte.
Previously at No. 2: Vivek Kundra, CIO of the U.S. government
Kundra just resigned the post for a fellowship at Harvard University. Who can blame him? Talking to a brick wall gets old.
Dig Deeper on Infrastructure (IaaS) cloud deployment strategies