Share this item with your network:
The new face of scale-out storage

Andrea Danti - Fotolia
Despite benefits, SaaS deployment isn't all smooth sailing
Deploying SaaS can drive major efficiency gains within an organization. But it also presents its fair share of challenges -- security being one of them.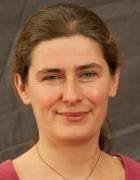 By
A SaaS deployment delivers many benefits to an enterprise. And one of them puts IT at the forefront of improving business processes.
AAA Allied is the 12th-largest AAA club in the United States, with 1.6 million members in seven states. The organization staged its first foray into software as a service (SaaS) about a year ago, when it implemented the ServiceNow project management platform.
That was a big leap of faith for Rob Pickering, vice president of IT services.
"I've always been a [proponent] of on-premises infrastructure," Pickering said. "I like having on-site infrastructure and talent because we get to manage the end-user experience."
But a review of on-premises project management software came up cold -- none of the products AAA Allied considered integrated with Cherwell, an existing IT service management tool.
"The work and resource controls were always going to be split," Pickering said.
Rather than settle for that, it implemented ServiceNow project management in a first phase, with the goal of moving to its ITSM suite a few months later.
Pickering's resistance was softened by the fact that AAA Allied deployed ITSM, for which there are sound technical reasons to outsource.
"IT orgs are willing to have that stuff live outside, because if there's an issue internally, you might not be able to get to it otherwise," Pickering said.
These days, the IT team is in the throes of automating every conceivable business process. It started with the HR employee onboarding and offboarding."A horribly broken process that always used to tie up a lot of time, a lot of very expensive time," Pickering said.
Its automation will grow to include password resets, disabling and creating accounts, adding people to distribution lists, and even ordering new paper towels.
"Every interaction with the business is going to go through this platform," Pickering said.
Besides improving efficiency, automating these processes has put Pickering's team in a new, positive light -- and for a relatively small amount of effort on the team's part. Out of a total of 32 IT staff, 10 trained as ServiceNow admins. Programming is sometimes done in JavaScript, but more often, through pre-packaged workflows that ServiceNow provides through an orchestration engine subscription. And in the 18 months since it deployed the package, AAA Allied has reaped the uptime benefits.
"We've had zero seconds of downtime," Pickering said.
Deep breaths
Still, moving to hosted applications from on-premises apps isn't all sunshine and roses.
One of the big changes that IT professionals need to contend with is the shift in the security model, said Nat Kausik, CEO at Bitglass, a company focused on securing cloud environments.
"Normally, security is about securing the infrastructure, but [in a cloud world] you don't control the infrastructure," Kausik said.
Traditional security tools are no longer useful, and IT must scramble to identify and secure the data that resides outside the firewall.
SaaS apps also don't necessarily play by enterprise rules of availability and predictability, said Rob Castaneda, CEO at ServiceRocket, a provider of hosted training software, and a big user of SaaS apps itself.
A lot of hosted apps change very quickly, especially consumer-grade applications, and often without the permission of the enterprise.
"Rarely does a Monday go by where we log in and something hasn't been updated," Castaneda said. "Most users roll with the punches pretty well."
But not all users do. Frequent, unanticipated changes can be a challenge for IT support organizations.
To be fair, SaaS vendors that cater to enterprise clients work hard to insulate customers from these sorts of issues, said Peter Coffee, Salesforce vice president for strategic research.
Salesforce, for example, displays that system status of all the instances that make up the service at trust.salesforce.com. And when it comes to software updates, the company limits itself to three yearly releases, and gives administrators several weeks to review the new features before they go live. Further, to turn features on or off individually, admins invoke an API.
"You really need to distinguish between consumer- and enterprise-grade hosted apps," Coffee said. And on the bright side, hosted apps never need to be manually updated, he added. "The fear and loathing of the enterprise software update is just not there."
Alex Barrett is editor in chief of Modern Infrastructure. Write to her at [email protected].
Dig Deeper on SaaS support and licensing