Share this item with your network:
Mad about microsegmentation

Helder Almeida - Fotolia
Manage
Learn to apply best practices and optimize your operations.
Don't let your cloud backup strategy take a back seat
Failing to see the difference between resiliency and data recovery, many organizations overlook the importance of having a cloud backup strategy.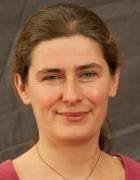 By
Did you really think that just because an application runs in the public cloud that you don't need to back it up? That the cloud provider will back it up for you? Of course not.
Whether an application runs on-premises or in the cloud, backing up applications and their associated data falls squarely on IT ops. Being able to get back to a known good state goes a long way toward righting an admin's wrong, recovering from a malicious attack or satisfying an e-discovery request. And in many organizations, a cloud backup strategy must include a backup option in a secure, remote location to meet regulatory compliance demands.
Backing up cloud-based applications is complicated, and there are no clear best practices when building a cloud backup strategy, said Edward Haletky, principal analyst at The Virtualization Practice.
"Some people are doing nothing, some people are designing custom backups and some people are doing completely other things," Haletky said.
Cloud backup players agree. "I'd say that 50% of the time I talk to potential customers, the value of cloud-to-cloud backup is still evangelical," said Dan Flanigan, director of product management at Datto, whose Backupify service protects hosted applications such as Office 365 and Salesforce. "People are like, 'Isn't that one of the reasons I put it in the cloud in the first place?'"
But those people don't know how wrong they are.
Resiliency vs. recoverability
Cloud service providers move heaven and earth to ensure that their underlying infrastructure is highly resilient, and services built on top of it aim to remain up and running despite a data center outage.
"These cloud platforms are inarguably more durable than what you can stand up yourself," said Jason Buffington, senior analyst at Enterprise Strategy Group in Milford, Mass. Applications that are migrated to the cloud or built there natively can piggyback on that underlying resiliency using availability zones, or by replicating across regions. But there's a big difference between being resilient, and recovering your data.
"What a lot of people don't get is the difference between productivity and preservation," Buffington said. An application may be very productive because it is replicated many times across many availability zones and virtually immune to an outage, but "if you edit a telephone number incorrectly in Office 365, it's happily replicated n times around the globe -- it is still just as invalid."
Unfortunately, mistakes happen with alarming frequency, thanks to cloud's tendency to democratize systems administration, said Jeff Erramouspe, vice president and general manager at Spanning, a backup provider owned by EMC that offers services from Office 365, Google Apps and Salesforce. For example, with Salesforce, there are a lot of non-technical admins with sales and marketing backgrounds, and that can lead to mistakes and misconfigurations. And Salesforce won't make it easy to get your data back, he added. Data recovery is expensive -- starting at $10,000 -- and time consuming, as recovery can take as long as two to three weeks. It's also a "best effort" approach, meaning the provider will give you a CVS file -- but not a lot more.
The good news is that services such as Spanning and Datto can help you build a cloud backup strategy. These services back up -- and easily recover -- popular hosted applications, and support for more software as a service (SaaS) apps on the way. The bad news is that organizations running cloud applications on top of infrastructure as a service (IaaS) must think long and hard about their cloud backup strategy, because there's no one right way to back up a cloud-native app, and traditional backup techniques don't map well to this new world cloud order.
Editor's note: This article is part one in a two-part series on cloud data backup. You can read part two here.
Dig Deeper on High availability and disaster recovery