Share this item with your network: BACKGROUND IMAGE: iSTOCK/GETTY IMAGES
Hybrid cloud command and control

Helder Almeida - Fotolia
Manage
Learn to apply best practices and optimize your operations.
Effective management key to a clear cloud usage picture
As many organizations continue to adopt cloud, it's important to understand effective cloud management -- from control to choosing the right provider.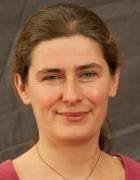 By
Good things happen when IT inserts itself into cloud user consumption. Notably, implementing management tools and oversight leads to reduced cost and better visibility.
To avoid lock-in with a single hosting provider, Audi of America adopted RightScale. But its single interface, which presents all of the company's cloud activities, has been a boon to the organization overall.
"It's just much easier for the CFO to deal with," said Jeff Titus, general manager for digital technology solutions at Volkswagen Group of America, the parent company of Audi of America.
Presenting a consolidated picture allows Titus' team to rationalize cloud resources. Implementing RightScale allowed Titus to immediately consolidate his cloud footprint by 40% by being able to visualize all the "lonely and underutilized VMs," Titus said.
That helps the team avoid the temptation to lock in reserved pricing during this critical period when cloud costs continue to drop, Titus added.
NASA's Jet Propulsion Laboratory (JPL) is also in the process of imposing some level of process on cloud usage. A big Amazon Web Services shop, the organization has begun to give developers on select JPL projects access to resources using a self-service interface and Scalr orchestration to provision the services, said Jonathan Chiang, JPL's chief IT engineer. Some of those resources are in AWS, and some in the lab's internal OpenStack cloud.
"Amazon is fantastic in terms of on-demand, pay-as-you-go compute and storage," Chiang said.
But a few years ago, the group faced account-management issues.
"Amazon tends to treat customers as 'payers' rather than as organizations with many different departments," Chiang said.
At one point, Chiang found that JPL had over 60 separate AWS root accounts and 254 sublevel accounts.
"None of which [accounts] we could tie to a specific JPL user, but which JPL was paying for," Chiang said.
The amount of money and time needed to upload JPL's large datasets to AWS, as well as the organization's numerous security regulations further complicates matters. It's clear JPL needed a single point of management and orchestration.
After evaluating many different CMPs, such as IBM SmartCloud Orchestrator, ServiceMesh, and BMC Cloud Lifecycle Management, JPL settled on Scalr because it is open source and developer-centric, and because it focuses on applications and roles rather than just infrastructure, Chiang said. The deployment passed JPL's operational readiness review and is used by approximately 200 developers for Project Europa, which will send a NASA orbiter to the Jupiter moon.
While JPL restored order to its cloud accounts and created workspaces that comply with security and compliance demands, developers still tend to use AWS more than the internal OpenStack cloud, Chiang said.
"We can't do metering and capacity management at the scale that AWS does," Chiang said. While ad-hoc, short-term workloads tend to go to AWS, "Our private cloud is still sold in this 'condo' fashion -- for longer term data processing projects."
Alex Barrett is editor in chief of Modern Infrastructure. Write to her at abarrett@techtarget.com.
Dig Deeper on Managing cloud infrastructure