Share this item with your network: BACKGROUND IMAGE: iSTOCK/GETTY IMAGES
Cloud storage at your service

jules - Fotolia
Evaluate
Weigh the pros and cons of technologies, products and projects you are considering.
Enterprise cloud storage finds success, but cost concerns still live
C&S Companies cut costs and increased scalability by migrating storage to Amazon S3, but some cloud storage options could add to IT cost concerns.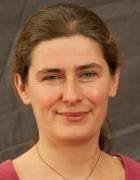 By
C&S Companies found itself between a rock and a hard place.
Its remote users were increasingly frustrated with the time it took them to do routine tasks like opening or updating a file located back in the home office, where the Syracuse, N.Y., architectural engineering and construction firm used a large, high-performance network-attached storage (NAS) array from NetApp to store files.
"They were losing as much as 10% of their time just trying to open and close files -- maybe more," said Eric Quinn, the firm's IT manager.
The firm already used WAN optimization hardware from Riverbed Technology Inc. to minimize the effects of network latency, but changes to how CAD software bundles its files into projects had lately rendered WAN optimization ineffective. Another possible solution -- installing local data stores at its remote offices -- was unacceptable to the IT team, which valued the manageability and equity of a single file system and data store.
"We want to give our users access to all our data, in real time, with a good user experience, and a single data store," said Quinn.
So C&S did what many companies have done recently when faced with tough IT problems: It headed to the cloud.
Specifically, C&S put all its data onto Amazon Web Services' Simple Storage Service (S3), and easily provided users equal access to a single central data store. At the same time, it equipped each office with a cloud storage gateway from Panzura, which provides an interface to the cloud providers' proprietary object storage format, caches hot data locally for speedy access, encrypts the data, and reduces the data footprint and bandwidth requirements through deduplication, compression and WAN optimization.
Magically, remote users stopped complaining, and workers at company headquarters didn't notice they were no longer accessing data off a locally attached storage array. IT, meanwhile, kept its centralized data store, and is pleased with overall costs.
"The monthly recurring costs we pay to Amazon are quite frankly extremely low," Quinn said. It stores 11 TB of data for under $1,000 per month, or $50,000 to $60,000 over five years.
Since data in the cloud doubles as an off-site disaster recovery solution, the case becomes even more compelling. Even with the cost of the Panzura controllers, which sell for between $40,000 and $60,000, the cost was reasonable, Quinn said. "A comparable on-premises solution would have cost us $200,000 to $300,000," he estimated.
Nasuni Corp., CTERA Networks Ltd., and StorSimple, a Microsoft company, also offer cloud storage appliances.
Enterprise cloud storage buyer beware
With stories like these floating around, it's no surprise IT organizations are actively evaluating what cloud storage can do for them. As usual, the extent to which an organization can benefit from a public cloud resource will depend on the use case.
Among enterprise customers, common use cases for cloud storage are archiving and data protection, often to some form of Amazon object storage, said Stuart Miniman, senior analyst at The Wikibon Project.
"Any discussion of cloud storage has to begin with Amazon, because they are redefining the pricing structure," Miniman said. Amazon Glacier archiving service, for instance, is priced at a penny per gigabyte per month, or about $120 per terabyte per year. "Customers are using Glacier because I can't imagine that there's anything cheaper."
But money isn't everything -- especially when it comes to sensitive company data.
"Glacier is really cheap, but if you put it there, you have to never want it back," Miniman added.
Amazon Web Services (AWS) advertises retrieval times for requests that are as long as five hours.
Enterprise cloud storage costs can also add up. Amazon charges for retrievals from Glacier, for instance, after more than 5% of a customer's total capacity has been retrieved in a month. It also charges for data transfers, as much as $0.12 per gigabyte.
So while cloud storage costs per gigabyte are typically quite low, IT customers must consider how their use case fits in with their cloud storage provider's pricing model, said Bill Suarez, director for IT at Bit9, a security software vendor. The Waltham, Mass., company backs up using Veeam software to Google Cloud Storage by way of a cloud storage appliance from TwinStrata Inc.
"[Google doesn't] charge that much to put data in to the cloud. Where they really want to get you is when you read it out," Suarez said. "So I'm not paying that much for day-to-day operations, but if disaster strikes, yeah, I'm going to be paying a lot."
That will still be a bargain, in his book. Suarez estimates that by using TwinStrata with cloud storage, his firm saves 50% of a traditional data protection strategy consisting of discrete storage plus periodic backups to tape stored in an off-site facility.
"Not to mention that the logistics of [traditional backup] are just a nightmare," he said.
About the Author:
Alex Barrett is editor in chief of Modern Infrastructure. Write to her at abarrett@techtarget.com.
Dig Deeper on Cloud pricing and cost optimization