Share this item with your network: BACKGROUND IMAGE: iSTOCK/GETTY IMAGES
Internet of Things coming to an infrastructure near you

AlexOakenman - Fotolia
Evaluate
Weigh the pros and cons of technologies, products and projects you are considering.
Enterprises take bad with good for private cloud adoption
To take advantage of private cloud, enterprises must understand its true definition and be patient with results. But that might be easier said than done.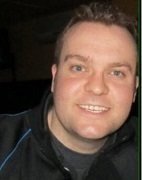 By
Many enterprises think they have a private cloud in place, but often fall short of the technical requirements.
While 29% of North American and European enterprises report private cloud adoption, the actual figure is quite low, according to a recent Forrester report. The reality is that 91% of North American enterprise private cloud environments fall short of the core characteristics of a private cloud.
What is a private cloud, anyway?
Most enterprises that claim to have a private cloud only have an enhanced virtualization environment that uses private cloud software for tech management efficiency practices. But some of the enterprises that have a form of private cloud in place reap what they say are the benefits of remaining on-premises.
Many companies start out their cloud migration by testing software in a public cloud. But when that project becomes strategic, they're more inclined to a private cloud for a couple of reasons, according to a senior technology consultant for a manufacturing company in Colorado.
"Our workload became very strategic, so we moved it from a public to a private cloud," he said. "We didn't want to pay a premium to have someone else manage it, so we handled it ourselves."
Public cloud costs can add up, he said. If a company expands its usage, that price per hour, month and year can really get out of hand quickly.
However, saving money in a private cloud is tough -- but possible. Achieving cost savings with a private cloud requires a large and diverse user base, highly standardized costs, a pervasive chargeback system and aggressive capacity planning and consolidation practices.
In a public cloud, the provider can easily reallocate unused resources to the next customer, dropping a cloud bill to zero for that resource.
In a private cloud, however, excess capacity must be available to support fluctuations, unused capacity cannot be reallocated to another customer, and the bill never drops to zero.
With a public cloud, enterprises don't need to keep up with maintenance, or update their infrastructure and worry about systems going down that lead to the unexpected data center costs in a private cloud.
Yes, public cloud outages do happen from time to time, but when they do, it's on the cloud provider to fix. When a private cloud has trouble, the enterprise is on its own.
So investing in staff and employees with the proper experience to handle a private cloud becomes integral -- and expensive. Without a proper staff in place, enterprises must spend valuable time training employees or bring in outside help to run that environment successfully.
Manage your expectations
When public cloud providers talk about the likelihood of a private cloud failure, that's not entirely accurate, said Lauren Nelson, an analyst with Forrester.
"Often times what Amazon and other providers want to highlight failing [in a private cloud] is actually beyond the scope of what an enterprise is looking to do," she said. "It's not the measurements or items that public cloud providers are measuring it on."
An enterprise sets out to achieve certain goals, such as better security. And just because it hasn't gotten there yet, doesn't make its private cloud a failure. Enterprises have reasonable risk, but there's also a more narrow scope of what they're trying to achieve. That might limit a private cloud's capabilities, but at least it's considered a success in-house.
As for agility, it's tough for a private cloud to compete with what the Amazons of the world can offer, although it's certainly an upgrade over a traditional virtualized environment. A public cloud gives enterprises a global footprint where providers can guarantee faster times all over the world. An enterprise with customers in China and the United States needs to minimize latency, so using a public cloud for those specific workloads makes more sense.
"How do we minimize latency? We don't want to build our own data center," Nelson said. "If I'm only going to be using this workload for a short period of time, [a public cloud] can scale up and down quickly."
An enterprise can also attempt to repurpose some of its existing IT resources as the software to make it into a private cloud, but that opens itself up to a potential logistical nightmare. To repurpose resources, an enterprise needs to test the proper software and management tools to ensure each workload is fully automated--not to mention the amount of time it takes to do so.
"If you start from scratch and it's for use on a specific project that's not long standing, it might not make sense," said Judith Hurwitz, president and CEO at Hurwitz and Associates, a research firm based in Needham, Mass. "[Enterprises] need to take the long view and look at what they're spending."
Adam Hughes is a News Editor with TechTarget. He can be reached via email at ahughes@techtarget.com or on Twitter at @AdamHughesTT.
Dig Deeper on Infrastructure (IaaS) cloud deployment strategies