Share this item with your network: BACKGROUND IMAGE: iSTOCK/GETTY IMAGES
Cloud storage at your service

iSTOCK/GETTY IMAGES
Evaluate
Weigh the pros and cons of technologies, products and projects you are considering.
Enterprises turn to private storage clouds in light of Amazon EBS weaknesses
Amazon Elastic Block Storage has shortcomings when it comes to demanding workloads, so IT pros are looking back in-house at private storage clouds.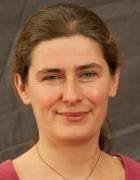 By
Not all cloud storage services work for every application. While data protection applications that leverage cloud-based object storage have seen some success, legacy and high-performance workloads that require traditional block or file storage are still works in progress. Weary of these weaknesses, enterprises are building cloud-style storage in-house, in a private storage cloud based on emerging object storage platforms.
Amazon's block storage service, Elastic Block Storage (EBS), for example, has some serious shortcomings for demanding applications, observers point out.
"EBS is a shared environment -- there's no dedication of resources to your application," said Ben Woo, managing director at Neuralytix Inc., a research firm in New York City.
Further, EBS volumes are limited in size to 1 TB, which can quickly become a constraint, said Jamie Begin, CEO at RightBrain Networks, an IT consultancy that helps clients develop multi-tenant Software as a Service apps.
"EBS is the weak link in the chain. Historically, almost all of AWS's outages have been attributed to it," he said.
That's shaping up to be a problem for demanding enterprise customers that are increasingly experimenting with cloud computing, Begin said.
While Amazon Web Services (AWS) has responded by offering higher tiers of block storage such as Provisioned IOPS, it's possible the market could easily get behind emerging enterprise-class cloud storage options.
For instance, Zadara Storage Inc. offers AWS users dedicated block storage co-located in the AWS facility and connected by a high-speed pipe. "It feels like an array to each customer, but it is elastic and multi-tenant, and you can scale performance up and down," explained Noam Shendar, Zadara vice president of business development.
The private storage cloud
Storage-hungry enterprises could also take advantage of emerging services such as NetApp's Private Storage for Amazon Web Services, in which NetApp filers are stored in an AWS Direct Connect colocation facility, said Henry Baltazar, senior analyst at Forrester Research. However, a more likely scenario is that enterprises will build a private storage cloud based on object storage.
"The object storage area is gaining traction as an alternative to NAS because of its really low price point," Baltazar said. Whereas an enterprise NAS array tends to cost in the ballpark of $3 to $8 per gigabyte, object storage vendors claim to be able to build on-premises storage systems in the $1 per gigabyte range. Amplidata in Milipitas, Calif., for instance, suggests it can do it for about half that.
"There's a major potential for cost savings," Baltazar said.
Building a private object store is particularly compelling for regulated organizations that cannot use public cloud storage for security and compliance reasons.
Indeed, fears over public cloud security were rekindled this year when former U.S. government employee Edward Snowden leaked details about the National Security Agency's PRISM program and the role of large cloud providers in sharing customer data with the intelligence organization. Concerns about cloud storage security only worsened this fall when it was revealed the NSA had inserted backdoors into National Institute of Standards and Technology encryption schemes, rendering most commercial encryption useless.
"If you're putting your data on Google or Amazon, people are wondering, do they have my data now?" said Wikibon's Miniman. "Security has always been one of the biggest question marks about cloud storage, and now PRISM has everyone rethinking this."
For those organizations that can't or won't put data in public cloud storage, it's possible to build your own cloud-like object store using the open source OpenStack Swift project, a commercially supported version from SwiftStack, Basho Technologies Inc.'s Riak CS, or others.
But many private object storage technologies are still in their infancy, and enterprises should look carefully before they leap.
Still, when it comes to cloud storage, there's a case to be made against an overabundance of caution. Evaluate your needs and carefully study the available options, but don't hold out indefinitely for the perfect answer, said C&S Companies' Quinn.
"At some point you have to jump off," he said. "If you always hold out for the perfect solution, at some point you'll still be in a stagecoach when everyone else is in a car."
About the Author:
Alex Barrett is editor in chief of Modern Infrastructure. Write to her at abarrett@techtarget.com.
Dig Deeper on Cloud architecture design and planning