Heroku handles Amazon outage: Top 10 cloud stories of 2010
The unexpected outage of Heroku's high-capacity Amazon EC2 instances was one of the ten biggest cloud computing stories of 2010.
1. Heroku learns the hard way from Amazon EC2 outage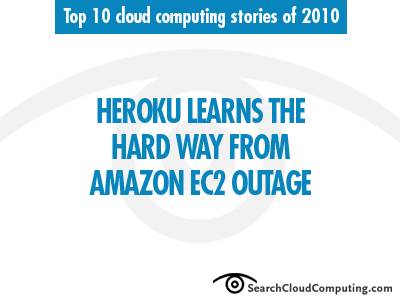 Heroku, a Ruby on Rails Platform as a Service (PaaS) startup, had about the worst start to 2010 imaginable. On January 2, all of its specialized, high-capacity Amazon EC2 instances vanished.
The application and development platform was left hanging for an hour; Amazon blamed a routing device in its Virginia data center. But Heroku's staff, including product developer Oren Teich, had been caught totally offguard by the outage. It was yet another lesson to young cloud upstarts; anything can happen when working with this evolving technology. "No matter how smart you are, it'll happen to you," Teich said.