Evaluate
Weigh the pros and cons of technologies, products and projects you are considering.
High-tech leaders call for Canadian G-Cloud First policy
Canadian tech leaders make a play for government adoption of cloud services, hoping it can kick-start innovation and communication in the country.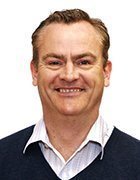 Neil McEvoy, founder and CEO, Cloud Best Practices Network
Tired of playing second fiddle to the U.S. and the U.K. when it comes to technology innovation, Canada's leaders in high tech are calling for the government to adopt G-Cloud. Based on the U.K.'s Cloud First policy, this movement would require government agencies in Canada to consider cloud services before other technology options as part of an effort to modernize the country's technology and government sectors.
In part one of this two-part Q&A, Neil McEvoy, founder and CEO of Toronto's Cloud Best Practices Network, delves into what exactly the Canadian Advanced Technology Alliance (CATAAlliance) and his own Canada Cloud Roadmap are asking for in their calls to the government and what role cloud service brokers would play in both Canada and across the world.
What are Canadian cloud adopters asking for with regard to G-Cloud? How does it differ from what's happening in the U.K.?
Neil McEvoy: We're really at the state of evangelizing the concept of cloud, to start encouraging and building awareness in Canada and the Canadian government market. Canadian adopters are not yet at the point of expressing demands for it. The Canadian government market is more reserved; even in the U.K, where the G-Cloud model has been going for some time, it's still in the embryonic stage, so there's not a huge amount of adoption yet, and in Canada they're even a step or two behind that.
What's the status of the G-Cloud in the U.K, and what does it mean that Canada is looking to the U.K. for advice?
McEvoy: If you think of just how slow and monolithic government is, the progress of G-Cloud is practically lightning fast. The U.K. has a number of agencies signed up and a number of local suppliers have come on board -- and that's a really critical message to come back to because a lot of them are small businesses, but also, you have Salesforce.com and IBM involved. So the industry has really jumped on board and fully supported the G-Cloud initiative. A number of pioneering agencies have started buying from the [CloudStore] catalog, and you have millions of sales through it.
The message about improving innovation and helping small businesses in particular is one that resonates very strongly here in Canada, where small businesses have a hard time accessing the government market and getting financing. They see the U.K going in the right direction and it's something they, quite rightly, want to emulate.
What are the next steps for Canada's move toward G-Cloud?
McEvoy: The heart of the message that we're taking forward is that it's great to follow in footsteps, so you have the opportunity to follow best practices of what's working elsewhere. But even more, there's opportunity to move ahead of the U.K and further add to the concept. There's opportunity to be a leader in the field and pioneer these concepts in Canada that aren't yet being done in the U.K. or the U.S. The message we're putting out there is, don't aim to be a follower; aim to kick some butt and be a leader.
The evolution of this CloudStore model is to become a full cloud service broker.
One of the key messages of the Canada Cloud Roadmap is building a Canadian G-Cloud, and central to that is the role of cloud service brokers. In the U.K., it's essentially mainly a storefront where suppliers "load up" their cloud services and buyers come along to search the catalog. That's the first baby step toward a cloud service brokerage, where an organization acts to aggregate services from multiple suppliers in a more dynamic sense in terms of integration of the cloud services layer, not just as a storefront. So the evolution of this CloudStore model is to become a full cloud service broker. With that in mind, it doesn't have to be owned and operated by the government, as it is in the U.K. This model would actually be best leveraged by an organization independent from the government, because the government is quite bureaucratic, and there are limitations of speed and financing on the project.
What major cloud vendors are involved?
McEvoy: For CATA, folks like Salesforce.com are keenly involved in the initiative. In our Cloud Roadmap, we are bringing up some of the leading U.S. vendors, like Gravitant … with whom we'll be presenting on the role of cloud brokers in the Canadian G-Cloud and looking to announce a broker here in Canada.
In the U.S., public cloud providers that work with government agencies, such as AWS, have designated "government clouds." Is that something the Canadian government will require of its cloud providers?
McEvoy: I think designated government clouds are a short-term option. It's a kind of semi-cloud; either do the cloud or don't, because you're going down a bit of a dead end if you do it that way. I do, however, understand entirely why they've done it; government has said, it's black and white for us, we either run it as a dedicated instance or we don't use it. What I think we'll see ultimately is that there's a natural forces effect where people use the cloud because it works better. It's cheaper, it's more effective and people get what they want more quickly. And if you go down the private route, you're just repeating the old approach, like colo hosting. Ultimately, I think that will drop away, and we'll see the continuing growth of pure cloud services.
What we're more likely to see is using the right technologies to secure the use of public cloud, like encryption. The number of vendors, even start-ups in Ottawa like AFORE Solutions that is working with EMC around the encryption of virtual machines, is growing. [With encryption] you can use public clouds, but you're in complete control of the security of information. That's a much smarter thing to do because you're leveraging the underlying infrastructure, but you're in control of how the information is secured.
In part 2 of this Q&A, learn the obstacles Canada and other countries must overcome for cloud adoption.
Caitlin White is associate site editor for SearchCloudComputing.com. Contact her at cwhite@techtarget.com.
Dig Deeper on Public cloud and other cloud deployment models