Share this item with your network: BACKGROUND IMAGE: iSTOCK/GETTY IMAGES
Bracing yourself for big data

iSTOCK/GETTY IMAGES
Evaluate
Weigh the pros and cons of technologies, products and projects you are considering.
Hybrid cloud architecture is goal for IT in public-private debate
Hybrid cloud is more than a stepping stone for enterprises making moves to cloud, says BMC CTO Kia Behnia. It's the final destination.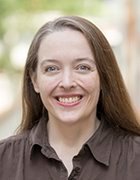 By
Some industry watchers say hybrid cloud architecture is just a stepping stone for enterprises, and that they're ultimately headed for purely public cloud-based deployments for IT services.
BMC Software's Chief Technology Officer Kia Behnia sees things differently. He predicts that hybrid clouds are the destination for the enterprise, not just a stop along the way.
BMC, which has been in business 30 years, is looking to reinvent itself as a cloud-oriented enterprise software provider with its MyIT platform, along with Software-as-a-Service-based offerings of its Remedy IT Service Management product.
Modern Infrastructure sat down with Behnia recently to talk about the types of clouds BMC's large enterprise customers are deploying, and which cloud concerns he thinks will linger in the future.
What's on the enterprise docket over the next year?
Kia Behnia: A lot of organizations are now looking at rapidly expanding their cloud footprints. We've seen organizations get some value out of limited use of clouds for certain workloads or certain departments, and they're looking to expand that usage. They would also like to leverage more hybrid capabilities, so that, based on policies, they could leverage Amazon Web Services (AWS) or other public cloud service providers, and do that in a highly secure standardized way -- as opposed to shadow IT, with end users giving their credit cards and potentially moving corporate data to external sites.
Do you see the hybrid cloud as a transitional step or a permanent topology for enterprises?
Behnia: I think it's permanent. Even clients pessimistic about today's capabilities in public cloud agree that in the next two to three years, hybrid cloud architecture will be the target environment.
Beyond the whole private-or-public cloud computing debate from two years ago, which was all the controversy, now it's all about, for each industry, and each company, what stays in the private cloud and what goes into the public cloud and how do you manage that? That's going to be more of the industry focus over the next three or four years. We're seeing a lot of customers get focused on this now, and saying, "We've spent a long time evaluating different technologies and now we want the best of both worlds."
We hear a lot about IaaS, PaaS and SaaS, but what are enterprises actually implementing in cloud computing now?
Behnia: This has been a moving target partially due to vendor and technology capabilities, and partially due to existing processes and culture. I would say two years ago you would find in every organization a healthy amount of shadow IT, whether it was business units or departments looking at public clouds, quite frankly because they weren't getting that experience from their internal IT department.
Increasingly over the last two years, we've seen more and more CIOs recognize that they have to deliver services in minutes rather than months. Where that started was around infrastructure, maybe compute network and storage at more advanced companies, and increasingly getting to Middleware as a Service.
At the same time many of these enterprises have really aggressively gone after SaaS and hosted applications -- some of our clients have a SaaS-first strategy, which means that if an application fits the criteria and there's a choice between on-premises or SaaS, they will prefer the SaaS version because of all the benefits of lower total cost of ownership.
Platform as a Service is probably the least defined and least standardized -- we've seen some adoption of it in organizations that tend to be more research oriented but I wouldn't say, at least in our client base, that it's gotten as much momentum as the other ones have. The strategic value is high, because ultimately PaaS does fill a great need around consistency and building applications rapidly. We just haven't seen it grow as fast as Infrastructure, Database and Middleware as a Service.
Why isn't PaaS growing faster?
Behnia: [PaaS] really goes up against the application architectures of legacy environments. Many organizations don't have the luxury of rewriting and re-platforming applications. Just as virtualization allowed organizations to take existing apps and containerize them, IaaS at its heart is improving something every company does, which is: How do I provision servers, and how do I get value out of the existing infrastructure? There's less cultural shift, less calories to burn to get the value.
That will change. Just like we saw with virtualization, at the end of the day, business units are not interested in getting just raw infrastructure -- they want to actually get the applications and services. That's why it's so important for cloud management vendors and cloud infrastructure vendors to not just focus on the infrastructure itself, but also the applications and the services that run on top of it.
What are the major challenges lingering for cloud computing in enterprise environments?
Behnia: One is around how to manage change. Cloud is all about change and speeding change, but unfortunately when it comes to compliance and regulations, you need to have very detailed audits of why things changed, who approved them, and how you provide segregation of duties between the people who approve changes in IT and the people who request them.
The second one is around cloud license management. This is a big problem: How do you make sure your software providers are not going to audit your cloud deployment and find you're deploying more or less than you should be? This is something we're seeing a lot of organizations spend more time on, particularly with proprietary software like Microsoft SharePoint or Oracle.
Last but not least is chargeback or showback --the financial management of the cloud. A public cloud provider wants you to pay as you go, and they encourage you at every turn to use more of their services; in an internal cloud deployment, the challenge is that someone has to pay for the hardware, the power and the additional capacity to deploy a new service. This is part of the people and culture aspects of being able to put out a service catalog with a price in it, and get more rigorous around billing, showback, quota setting and figuring out a way you can invest in infrastructure once and then share it across multiple business units.
About the author:
Beth Pariseau is a senior news writer for SearchCloudComputing.com and SearchServerVirtualization.com. Write to her at bpariseau@techtarget.com or follow @PariseauTT on Twitter.
hybrid capabilities