IBM: 2011 top cloud computing provider
IBM's Smart Business Test and Development Cloud has brought the IT giant into the cloud world and made it one of the top 10 cloud providers of 2011.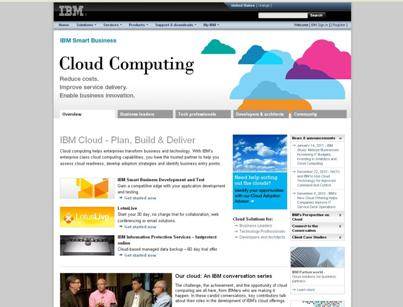 New to the list is IBM with its Smart Business Test and Development Cloud. While Big Blue might be lugging a hundred years of IT baggage, it has finally launched Infrastructure as a Service, although initially just for test and development purposes.
Despite its convoluted, muddled strategy in the cloud market, the Test and Dev service is winning enterprise business, which after all is IBM's meat and potatoes. IBM reportedly earned $30 million in cloud revenue last year; few others have the scale of the enterprise user base to ramp up that fast.
Dig Deeper on Azure, Google and other public cloud providers