Share this item with your network:
The merits of white box switching

Luiz - Fotolia
Get started
Bring yourself up to speed with our introductory content.
Implementing open source requires tough staffing, IT calls
When building a business case for open source technology, organizations need to factor in how their IT staff and skillsets need to evolve.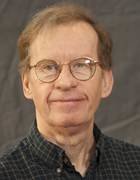 By
Gone are the days of enterprises closing their doors to open source -- open source is a welcome guest at most IT tables these days.
But implementing open source technologies can still be challenging technically and financially, and often spurs nuanced conversations about how best to bring it into the fold.
What seems to be holding sway with corporate users is the prospect they actually can build a solid business case for implementing open source technologies that not only bring meaningful ROI, but establish a true business advantage against competitors.
"I view this new wave of enthusiasm over the past year or two as the second era," said Angel Diaz, IBM's vice president of cloud architecture and technology, and a long-time veteran involved in many early open source projects. "But this is not your grandparents' open source process that [users] dealt with in the past."
Forget grandparents' open source – it's not even your slightly older brother or sister's. For some time it has been clear that incorporating open source saved larger companies huge amounts of money in server hardware because they could shed expensive gear running Unix and other proprietary operating systems in favor of less expensive x86-based servers. The fact that it also cut down on an enterprise's financial risk made the c-level suite very happy.
But building the business case for open source now involves more than simple hardware decisions. It now necessitates developing or licensing open source applications created by 20-somethings that exploit the latest Web-based technologies for mobile, cloud and analytics platforms, along with the bread and butter applications to be used internally.
"The benefits of open source used to be straightforward; it just involved servers and which version of Linux was better," said one IT professional with a large manufacturing company in Minneapolis. "But the next phase [for gaining business advantage] is with creating the new applications. But not a lot of [end user] companies have developed these types of apps yet, so it's difficult to know exactly how to build the case for it from that perspective," he said.
The people problem with implementing open source
One of the first things to consider in building a business case for open source is determining the why and the how for doing so.
"The why side," said IBM's Diaz, is "to pursue opportunities in the mobile and cloud markets." Part and parcel of that is finding the skills to implement and deliver these applications.
"The good news is it's much harder to obtain those skills using proprietary technology than in the open world. But not everyone lives in Silicon Valley, so getting the proper talent can be a challenge," he said.
Finding and retaining that talent requires companies to make a solid commitment to participating in the open source community by relying on both their IT professionals and in-house developers. The true value and power of open source comes from the collaboration process among many different end user organizations. Diaz says this process is where true innovation and business advantage is born.
"By leveraging technologies in these communities, you derive the innovations that allow you to focus on the particular problem you can add value to," Diaz said. "You can also choose the vendor you want to work with, get the skills and support you need to better compete against these smaller companies out there trying to disrupt things," he said.
But making a strong commitment to participating in the open source community can create risk on the business side, according to some IT support professionals. They point out that part of the obligation to the community is volunteering your own IT support staff to help others in the community solve their technical problems with the code you have released. This can be a time suck, taking key personnel away from dealing with their own company's technical issues.
"I find people adopting open source has an impact on support," said Mike Drips, a solutions architect with WiPro Inc. in Houston. "IT developers or power users of open source often like what they are doing, but not a lot of people say, 'Boy, I sure would love to be a community IT support guy.'"
Drips points out that when IT support people volunteer their time for the greater good of the community, the quality of their other work is not always the best, which leaves some IT shops to deploy potentially vulnerable code.
"Any enterprise that has stockholder responsibility can't risk the health of that enterprise based on community-supported software," Drips said. "That has been my problem with open source since day one."
To learn why many IT pros aren't sold on open source security and integration, click here for part two.
Dig Deeper on Open source cloud computing