Evaluate
Weigh the pros and cons of technologies, products and projects you are considering.
Industry-specific requirements shape the evolution of the XaaS market
As the Anything as a Service market shifts to a more industry-focused approach, will it lure enterprise IT?
As more companies are overcoming their hesitancy surrounding cloud computing, they're searching for ways to make the cloud work for them. While developers have spent time building cloud applications specific to their company's needs, cloud providers are now stepping up to the challenge.
Bennett Indart, vice president of cloud application services at NTT DATA, the services arm of the NTT Group, discusses how consumer needs have sparked an evolution in the Anything as a Service (XaaS) market.
How has the XaaS market advanced or changed over the last year?
Bennett Indart: I think it's interesting, the parallels you can draw between other markets, and how they have changed, and the cloud market -- specifically, the application layer and the Software as a Service [SaaS] providers. There has begun to be more of a mainstream viewpoint on the SaaS market, lead mostly by Salesforce.com. You can see acquisitions happen quite frequently, and I think that will continue to be more prevalent as we get into 2013 and 2014. The market is by no means cooling off. And, you can understand more if you look into the specific acquisitions and who is buying.
Recently, SAP picked up SuccessFactors and Arriba. I think SAP is looking to get more cloud-ready and to really embrace that market, specifically to address the SaaS component. If I were to sum it up in one word, it would be 'validation'; the cloud market has been validated. Security concerns are less of an issue, the Software-as-a-Service market is red-hot and the proliferation of application development in the cloud is tremendous.
I'm seeing SaaS transform from a horizontal market to a vertical as it matures. The first piece of that was creating PaaS [Platform as a Service] frameworks so developers could build applications that were optimized for the cloud, in the cloud. [The second piece was] taking that a step further and extending horizontal applications where there were gaps because they weren't addressing a vertical's particular needs as well as customization and making custom applications a reality in the cloud. I see a lot of growth potential. In the coming years, I think we'll see a lot more focus on industrialized applications and vertical versions, even in the public space.
How are these market changes influenced by enterprise hesitance to adopt cloud, and how can the changes help overcome this reluctance?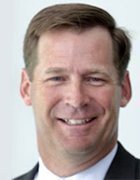 Indart: In the application space, we're not seeing as much hesitation, but we do always have the cloud security discussion with a client. We have the obligatory two slides in our cloud presentation, if you will, devoted to security -- that we can be compliant with HIPAA and things like that. Our clients, however, are looking left and right and are finding their competitors are successful with the cloud and are willing to stand up and talk about their experiences with cloud security. And, in some cases, their experience with security in the cloud has been better than on-premises.
Where do you see XaaS going in the next year or so?
Indart: There are a couple of different trends. The first piece of it is the acquisitions by the main players. I see SAP and Oracle making big plays in 2013 or 2014. Everyone expects Oracle to make a big push at OpenWorld later this year.
There's a tremendous amount of choice today in the SaaS space, and I see that evolving into more focused, industry-specific offerings.

Bennett IndartVice President of Cloud Application Services at NIT DATA
Aside from that, I think some of the trends are industry-focused applications in the cloud. There's a tremendous amount of choice today in the SaaS space, and I see that evolving into more focused, industry-specific offerings. Some are looking to migrate industry-specific applications -- such as hospitality, insurance, financial services, where there aren't traditional offerings -- to the cloud. I see taking that idea, instead of making it one to one, where you build applications specifically for a client. [Let's look] at Insurance as a Service, for example. [It will involve] understanding a particular need one insurance company has and making it repeatable, then taking that to the market. A lot of people are calling this industry PaaS.
What still has to be proven are the following questions: What are the standards? What are the platforms? It will be driven by the requirements of the market and the customers.
How do you see 'industry PaaS' and these acquisitions advancing the cloud market?
Indart: The best market is one with a lot of choice. That, to me, is going to be the driving factor. You see CloudFoundry and some others in the open source space, for example, and that's also bringing more choice. I see the market that is traditionally called iPaaS heating up as well. As you move clients to the cloud, you find that not everything needs to or can move to the cloud. There is still always going to be something that is left behind in a traditional on-premises environment, at least for the foreseeable future.
So the growth of iPaaS will move along with the cloud market growth, because there will be a need for cloud-to-cloud integration, and integration between cloud and on-premises. Because the big guys are getting in through acquisitions, they have complete practices around integration, and they can more readily address a holistic approach to cloud.
Caitlin White is associate site editor for SearchCloudComputing.com. Contact her at cwhite@techtarget.com.
Dig Deeper on Public cloud and other cloud deployment models