Share this item with your network: BACKGROUND IMAGE: iSTOCK/GETTY IMAGES
Cloud architecture key to leveraging cloud-based services

iSTOCK/GETTY IMAGES
Manage
Learn to apply best practices and optimize your operations.
Java Platform as a Service providers vie for developers' affection
Cloud service providers released Java Platform as a Service products throughout 2011, tempting Java developers with an array of features.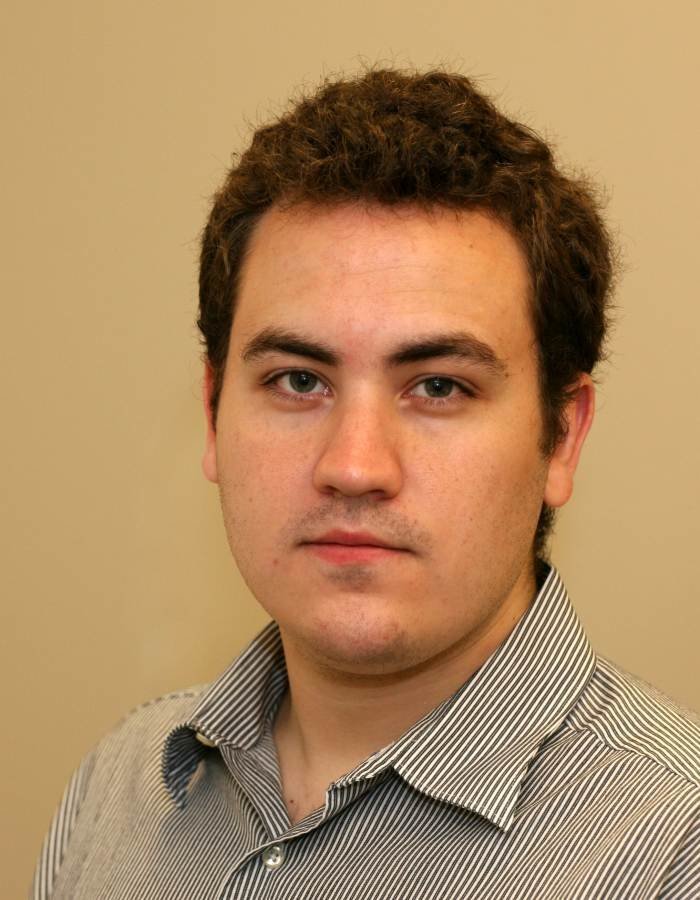 By
Java is one of the premier languages in cloud development, but it doesn't have just one face. Throughout the year, Platform as a Service (PaaS) providers have launched new Java services, adopted Java as a language or broadened their operations, vying for the attentions of Java developers.
Oracle WebLogic, Red Hat's OpenShift and Windows Azure SDK were some of the latest examples of major-industry players diving into the Java PaaS market, while CloudBees, CumuLogic, CloudFoundry, Dotcloud, Jelastic and others have all been adopted by different segments of the Java development community.
Cloud service providers have been bombarding the marketplace with product announcements and acquisition news; despite the hubbub some developers are still taking a skeptical approach.
"That's the name of the game in the technology field always," said independent Java developer Reza Rahman of the hype surrounding PaaS. "They'll take an idea that has some merit and they'll hype it to the point where it becomes ridiculous. Obviously people are going to be using the cloud, but not to the point that people are talking about."
Yet some developers are using PaaS for various tasks. What started at the beginning of 2011 as a vendor-driven marketing campaign has become more developer-driven. Vendors are seeking out support of the development community they're after by offering features they demand.
RedHat has catered OpenShift to open source developers, eliminating the lock-in that has been a stumbling block for many, while also offering its development environment for free. Users pay only when they run their application.
"The goal for OpenShift is to support open source developers that are building Web applications in opensource technologies," said Isaac Roth, RedHat's PaaS master.
Eliminating vendor lock-in isn't new and serves as an example of the market reacting to what developers want. CloudBees and Jelastic are examples of PaaS that don't lock developers into their platforms. But, while giving developers the freedom to move between platforms may provide an edge, it also makes the business model harder.
"In general, we're all based on open source, so it's the no lock-in thing, where you really have choice," explains Roth. "Of course, that means we have to have a great experience, because people can leave at any time. We have to make the experience compelling."
Indeed, it's not necessarily the technology that will make PaaS platforms stand out, said Paul Burns, president of Neovise, a Fort Collins, Colo.-based independent analyst firm.
"One of the things we're seeing a lot of is innovation in the business models themselves. For people in the PaaS space to win, it's [a] race to get the most developers you can," Burns said. "People are throwing free stuff to [developers] as much as they can, and perhaps it's a percentage game for them."
Independent researcher and analyst Krishnan Subramanian agrees.
"I'm expecting that innovative business models will allow one PaaS player to take off from the rest of the cloud," he said.
Aside from free offerings, the multitude of Platform as a Service providers vary in specific features. For example, Amazon Elastic Beanstalk offers a full version of Java Tomcat and a variety of database choices. CloudBees touts its handling of DNS, load balancing, session clustering and Web server issues for developers as well as taking WAR file configuration out of their hands and offering a free, scalable infrastructure.
What is PaaS?
The marketing of PaaS has been significant, but according to Burns and other analysts, the term isn't quite the catchall it appears to be.
"What is PaaS? I truly believe that is still up in the air," Burns said. "It's almost more of an ecosystem for things that are related to the whole software development lifecycle."
Burns added that by labeling all these technologies as PaaS, people are incorrectly categorizing and comparing completely different products that are often geared to different aspects of the software lifecycle.
Jelastic's chief operating officer, Dmitry Sotnikov, said developers are most likely to use his company's cloud for collaboration, testing and deploy ment, but that a lot of development is still done on desktops.
"Developers in general, they typically learn a tool and they love it and they use it every day and in general they are happy with the tool that they have on their desktop," Sotnikov said. "I think in most cases what we have seen is a hybrid model where developers will still be using local desktop tools for the development, but then they'll be using cloud tools to collaborate, to share code, to keep track of the code changes. And obviously they'll be using the cloud for tests and deployment."
CloudBees makes this distinction clear in its product's names -- RUN@ Cloud and DEV@Cloud. Matt Fischer uses CloudBees in his position of director of engineering services at Bullhorn, a Web recruitment company. He said much of the reason he moved to the cloud was because maintaining a development environment was counterproductive to his team's core competency— application development.
"I think most will come to the realization that the infrastructure to support and maintain a development environment is a distraction," he said, adding that there is no "one size fits all" solution.
What happens next?
Burns has several projections for what will happen next in the PaaS market -- continued openness from cloud service providers and an elimination of vendor lock-in, an increase in multi-language platforms and providers making changes that will have a dramatic effect on their business.
"I think there will be more players entering that feel like they offer some unique value or maybe cover a broader swath of the whole [application development] lifecycle, but there will also be some that fail," Burns said. "I do think there will be some [industry contraction], but in general I don't expect the whole industry to [contract]."
Roth thinks that 2012 will be the year that PaaS becomes legitimized.
"I think something we will see next year is the first widely publicized, enterprise-scale workload," Roth said. "When Netflix came out and said, 'We're using Amazon cloud,' that was a big moment for Infrastructure as a Service because that was the first thing everyone could relate to that runs at scale."
Roth and Fischer agree that platforms will continue to gain traction based on how many different tools and add-ons they can interact with. Roth says that users will look at "who has the add-ons, the multiple cloud support, the capabilities that aren't provided by the core vendor."
Fischer agrees, lauding CloudBees and saying that its position as a vendor that integrates with other open source tools like New Relic is "strategically correct."
"They're developing this ecosystem that allows them to offer cutting-edge solutions quickly," Fischer said. "Because of that I have no doubt that they will continue to find services and partners that they'll integrate."
About the author:
Adam Riglian is a cross-site cloud computing reporter with TechTarget. He can be reached at ariglian@techtarget.com.
Dig Deeper on PaaS and other cloud development platforms