Share this item with your network: BACKGROUND IMAGE: iSTOCK/GETTY IMAGES
Modern Infrastructure: We're mobile. Now what?

iSTOCK/GETTY IMAGES
Evaluate
Weigh the pros and cons of technologies, products and projects you are considering.
Linux cloud makes some headway with enterprise IT
Linux has gained some enterprise traction as an open source OS option, but Microsoft Windows holds the lead. Could cloud be the key to Linux acceptance?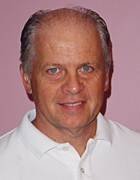 By
The tale of Linux reads like a tale of war on two fronts. In the cloud, the operating system has become a top player. In the enterprise, Linux is eating away at proprietary Unix systems, but it lags well behind Microsoft's Windows as the operating system of choice. As cloud computing gains traction, Linux has the potential—but no guarantee—of gaining more acceptance in the enterprise.
Since its release in 1991, Linux has gained a small but growing niche in the enterprise. The operating system has never been able to make much headway convincing companies that it is better than Microsoft Windows, but it has recently become a viable alternative to Unix. With the cloud gaining interest, Linux may start to erode Microsoft's stranglehold on the enterprise.
Linux is a good fit with cloud computing for a few reasons. The first is that many cloud providers start out by building new data center infrastructures. Unlike enterprise customers, they are not married to existing systems like Windows. Consequently, they can opt for the least expensive computing setup, and lower cost is a key Linux attribute. Since it is based on an open source model, the core software is available for free. In addition, using a Linux cloud avoids many of the licensing and usage charges that come with Windows products.
Flexibility is another Linux strong point. Fledgling cloud service providers and other startup companies start small but must be able to scale up and support enormous workloads. Linux can also function on devices as small as a cell phone and as large as a supercomputer.
One company was drawn to that flexibility. Lealta Media is a three-year-old digital media firm specializing in customer acquisition, retention and engagement. Lealta Media purchased a couple of dozen servers and 200 terabytes of storage to support an emerging business aimed at helping high schools raise funds. All of its data center infrastructure runs on Linux.
"We chose Linux because we though it offered us a solid platform that could grow with our business," said Nitin Shingate, vice president of engineering at Lealta. "Our computing infrastructure could increase significantly as our business takes off, and Linux will be able to grow with it."
A Linux cloud has turned out to work well in other ways, too. Because cloud has been an emerging computing paradigm, its implementation has lacked clear-cut standards. When standards are lacking, vendors often step in with proprietary solutions that lock customers into their products. Since Linux has an open source foundation, it avoids that possibility.
The flexibility extends to application development. The Linux open source model provides customers with access to the OS source code. As a result, customers can tinker with various configurations and find those that best suit their environments.
To keep costs low, many cloud service providers purchase commodity hardware, networking and storage gear. These firms can then modify the Linux source code, fine-tune their configurations and maximize system performance.
Such features appealed to TW Telecom, a $1.5 billion Infrastructure as a Service supplier that delivers managed data, Internet and voice networking solutions to businesses. The company runs a U.S.-based fiber optic network stretching 75,000 miles and reaching 17,000 commercial buildings.
"We have built a lot of custom systems to deliver and manage our services, and relying on Linux enables us to fine-tune them to meet our needs," said Sosh Samuel, senior director of technology services at the company, which has been using Linux since 2006. TW Telecom has 500 Linux servers that work with 500 Unix systems to manage 2 petabytes of data that support its services.
The application flexibility extends what types of services cloud providers can develop for their customers. Some vendors decide to expose the underlying operating environment system functions, a course that Amazon Web Services follows with its Elastic Compute Cloud (EC2) services. Others only provide abstracts of these services, a tactic that Google has followed with its App Engine services.
Because of these various benefits, Linux has become quite popular among cloud computing vendors. "Many of the cloud suppliers have built out data centers that rely mainly on Linux," said Jay Lyman, senior analyst of enterprise software at 451 Research.
In the enterprise, Linux is also making headway. "Linux has become a viable low-cost server option for large companies," said Christian Perry, a senior analyst at Technology Business Research Inc. (TBR).
TBR found that x86-based server revenue rose by 13% in the second quarter of 2012, compared with the second quarter of 2011.That growth has come at the expense of proprietary Unix hardware. TBR also found that revenue from those products dipped by 5% in the second quarter.
There are a couple of reasons why businesses are opting for Linux. As with cloud, cost is again a driver. Since it runs on commodity hardware, a Linux cloud offers companies an inexpensive way to scale up their computing power. They can purchase a white-box Linux system for a few thousand dollars compared with the five-, six-, and even seven-figure price tags that come with proprietary systems.
A few years ago, businesses would have paid those fees simply because they did not think that they had a choice. "Traditionally, Linux did not scale as high and offer as much processing power as proprietary solutions," said Lyman. Scalability used to be a problem, but hardware vendors have recently cleared that hurdle. For example, Intel's newest Xeon chips provide businesses with the processing power found in proprietary solutions.
But as companies have found more uses for Linux, they face new challenges. The first is finding and keeping skilled Linux technicians. "There is a very high demand for Linux programmers," said Lealta Media's Shingate. "It has often taken us several months to fill an opening." Enterprises often have to pay top dollar to find these techies, and keeping them can be a challenge.
Also, while Linux is doing well in emerging markets, it still trails Microsoft's Windows in the enterprise. Stability and inertia are a few reasons why companies do not want to move their existing applications to another platform. Once a large system, such as an enterprise resource planning (ERP) system, is up and running, corporations don't want to make major changes to it.
Ease of use has been another factor for Windows' success. "Microsoft has done a good job delivering solutions that many end users can work with," said Samuel at TW Telecom, which relies on Windows to support the bulk of its daily business operation applications, such as desktop productivity systems and ERP.
Linux is riding the cloud wave and seeing growth in new applications. Linux continues to grow, slowly with Windows, steadily in Unix applications, and significantly in the cloud.
About the author:
Paul Korzeniowski is a freelance writer who specializes in data center issues. He is based in Sudbury, MA and can be reached at paulkorzen@aol.com.
Dig Deeper on Open source cloud computing