Making a hybrid cloud model a reality in enterprise IT
Talk about the emergence of hybrid cloud is real, but with few enterprises actually building hybrid clouds is the myth greater than reality?
According to TechTarget's recent Cloud Pulse survey, just 30% of respondents reported using hybrid cloud. This did not surprise me. Most enterprises are just getting started with cloud computing. Building a hybrid cloud is fairly complex and sophisticated work, and it uses technology that's really just emerging. This begs the question: Is the hybrid cloud real?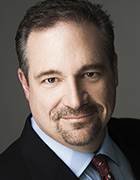 David S. Linthicum, CTO and founder of Blue Mountain Labs
It's true, enterprise IT has hybrid cloud computing on its radar. The hybrid cloud model provides the best of both private and public worlds. It combines the economies and efficiencies of public cloud computing with the security and control of private cloud. However, marrying public and private cloud services requires advanced thinking and some handy technology.
Four approaches to hybrid cloud computing are emerging:
Static placement refers to architectures in which the location of applications, services and data is tightly bound to private or public clouds.
Assisted replication refers to architectures in which some applications, services and data can be replicated from private to public clouds -- or vice versa.
Auto migration refers to the code or entire virtual machines (VMs) that move between private and public cloud instances, usually through human intervention, but sometimes through an automated process.
Dynamic migration refers to moving VM instances between private and public clouds, as if both the public clouds and private clouds existed in the same virtual OS.
Auto migration and dynamic migration would be the preferred approaches, considering enterprises are moving processes and data between private and public cloud instances by dragging a mouse. Or at least that's how cloud vendor demos depict it.
But this technology is still emerging and experimental. Typically, hybrid cloud technology is called hybrid cloud operating systems; it surrounds both private cloud and public cloud computing resources, and it manages processing as well as the relocation of processing. VMware, Microsoft and HP all have versions of this, as do a few startups.
The most popular approach used today is static placement. Most private and public cloud computing service providers have little or no automation between them. Therefore, deploying an application or loading data onto a cloud means that data will likely stay there until you move it.
Most static-placement hybrid clouds use public and cloud computing instances that are API- or standards-compatible. For example, Eucalyptus is a private cloud version of Amazon Web Services (AWS) that leverages the same group of APIs. In addition, Infrastructure as a Service public and private clouds exist within the same standards ecosystems, such as OpenStack and Citrix's CloudPlatform, powered by Apache CloudStack.
The downside of a static placement architecture is that it's a chore to make private and public clouds work together to form the hybrid cloud model. That "chore" includes coding to the APIs or the public cloud from the private clouds, or to the private cloud from the public cloud.
While you get the benefits of a hybrid cloud -- on-premises security with the ability to scale to public cloud on-demand -- this usually requires additional work. Moreover, once your data or application services exist on a particular cloud, they're typically there for the duration. It's impractical to move assets between private and public clouds because of the work required.
So, yes, the hybrid cloud is indeed real. It's just that the amount of work required to get a hybrid cloud configured and operational can seem monumental because of the maturity of the technology.
The ability to automatically migrate between private and public clouds is the promise, but that technology is emerging and comes with some tradeoffs. Perhaps this is why we don't see much hybrid cloud computing -- but we do see the promise.
David (Dave) S. Linthicum is the CTO and founder of Blue Mountain Labs, an internationally recognized industry expert and thought leader, and the author and co-author of 13 books on computing, including the best-selling Enterprise Application Integration. Dave keynotes at many leading technology conferences on cloud computing, SOA, enterprise application integration and enterprise architecture.
His latest book is Cloud Computing and SOA Convergence in Your Enterprise, a Step-by-Step Guide. Dave's industry experience includes tenures as CTO and CEO of several successful software companies and upper-level management positions in Fortune 100 companies. In addition, he was an associate professor of computer science for eight years and continues to lecture at major technical colleges and universities, including the University of Virginia, Arizona State University and the University of Wisconsin.
Dig Deeper on Building and maintaining a hybrid cloud