Sergey Nivens - Fotolia
Making sense of the cloud API war
As Google enters the IaaS market, enterprises have yet another cloud API choice to make. Yet, taking a wait-and-see-who-wins approach could cost them.
Following the Google Compute Engine announcement last week, the cloud market has a new player in the world of IaaS, and yet another provider with yet another set of APIs.
APIs, or application programming interfaces, are nothing new; they give developers programmatic access to services. This includes cloud services, such as storing data, updating a database, moving data, pushing data into a queue, provisioning a server, etc.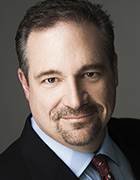 David S. Linthicum, CTO and founder of Blue Mountain Labs
APIs are important in the world of cloud computing because of how they're used. Lines are being drawn around groups of cloud providers that rely on certain types of APIs. And enterprises are beginning to notice, and while it makes an interesting conversation, consumer concerns still surround vendor lock-in and portability issues.
Central to this issue is that Amazon Web Services (AWS) now dominates the market, making its API the de facto standard. And many companies use AWS, making it an "emerging standard" because of the availability of third-party support and skilled cloud developers -- even though the IP around the API belongs solely to AWS.
There are a few AWS clones out there using its API, including Citrix and Eucalyptus. Eucalyptus makes a private cloud version of AWS, and is compatible with AWS's API. Thus, you should be able to move code from technology to technology without having to significantly rewrite it for the AWS public IaaS cloud to the Eucalyptus private IaaS cloud, for example.
On the other side of the API war stands all other cloud providers who want a stake in the fast-growing IaaS market, including HP, Rackspace, NASA, Cisco and many others that have joined OpenStack.
OpenStack provides an alternative to AWS -- a different set of APIs to leverage similar services, such as accessing storage and compute resources. However, the amount of OpenStack production deployments currently out there is still rather small, despite the fact that it's been around for a few years.
The stakes are pretty high. If you go one way or the other, you're committing to an API, and that means you bind your application to that API. If you want to move to other cloud providers in the future, or perhaps to a private cloud environment, you could discover that a lack of portability drives a significant rewrite, meaning more risks and additional costs.
So what's an enterprise to do when comparing cloud provider APIs? Here are a few nuggets of advice.
Create a long-term cloud computing strategy that defines your core requirements, including cloud services you plan to use now and in the future. Be sure to focus on performance, security and governance as well.
Do your homework. Look at large IaaS providers, such as Rackspace, which supports OpenStack; AWS, which supports its own API; and all other cloud providers who remain in the mix. Look at the tradeoffs and keep an eye on the future.
Do a proof-of-concept. This means testing the private or public cloud and using the API. Note the features and functions of the API, the ability to provision and scale your cloud, as well the ability to leverage cloud-based storage or compute resources.
The downside of the cloud API war is that many enterprises haven't taken a stand. These companies plan to wait and see who wins the battle before they decide where to invest. The problem with this approach is enterprises miss the efficiency and value that cloud computing has to offer now, since I doubt this war will have a clear victor anytime soon.
About the author:
David (Dave) S. Linthicum is the CTO and founder of Blue Mountain Labs and an internationally recognized industry expert and thought leader, and the author and coauthor of 13 books on computing, including the best-selling "Enterprise Application Integration." Dave keynotes at many leading technology conferences on cloud computing, SOA, Enterprise Application Integration, and enterprise architecture.
Dave's latest book is "Cloud Computing and SOA Convergence in Your Enterprise, a Step-by-Step Approach." Dave's industry experience includes tenures as CTO and CEO of several successful software companies, and upper-level management positions in Fortune 100 companies. In addition, he was an associate professor of computer science for eight years and continues to lecture at major technical colleges and universities, including the University of Virginia, Arizona State University, and the University of Wisconsin.