Microsoft: 2011 top cloud computing provider
Although Microsoft remains an IT behemoth, shake-ups in its cloud ranks and a lack of enterprise IT customers caused the company to plummet on our list of the top 10 cloud providers.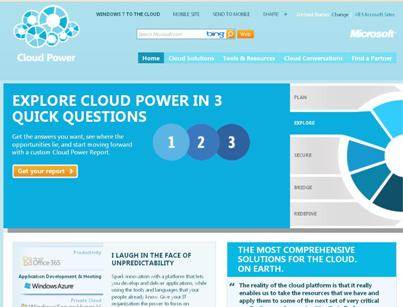 Microsoft is on a bit of a downward spiral. While the software giant has made a song and dance about its Azure cloud service, claiming 31,000 companies are customers, we've yet to see any significant traction among enterprise IT developers. Web companies, mobile companies, tech and social networking firms use it, sure, but so far there's no standout among traditional enterprises.
Meanwhile, Microsoft's cloud business is in turmoil, as Steve Ballmer has purged many of the company's key leaders. Software architect Ray Ozzie is out. Bob Muglia and Amitabh Srivastava from Server and Tools (and Azure) have left. Dave Thompson (Office Online, Office 365) is gone.
Now at the helm is veteran Satya Nadella, who ran Microsoft's unremarkable ERP and CRM efforts. These people didn't fail -- they built everything Microsoft can legitimately call "cloud" -- but they've been cut loose before their work had a chance to prove itself.
Dig Deeper on PaaS and other cloud development platforms