Share this item with your network: BACKGROUND IMAGE: iSTOCK/GETTY IMAGES
The incredible shrinking desktop: Have Apple and consumerization finally broken the back of Wintel?

iSTOCK/GETTY IMAGES
Evaluate
Weigh the pros and cons of technologies, products and projects you are considering.
One on One: The education of a cloud expert
Mark Szynaka started in traditional IT, but he evolved into a cloud expert. In this Q&A, he gives his take on public cloud adoption and reliability.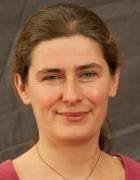 By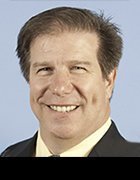 These days, cloud expert Mark Szynaka spends his time building and deploying virtual data centers for his consulting and integreation firm, CloudeBroker, which specializes in rapid deployment of complex applications leveraging services sold on Amazon Marketplace. But just two short years ago, Szynaka was knee-deep in a traditional enterprise IT shop, heading up the network operations management department at Citigroup, where he oversaw security, performance, capacity planning and troubleshooting for 45,000 devices servicing 140 countries and upward of 500,000 employees. Before that, he was self-employed, developing network performance management software and even making a run for the early application service provider (ASP) market.
It's from that vantage point that he formed his impressions of the public cloud, which he finds wildly compelling -- despite occasional flashes of immaturity. Szynaka will present on his cloud expertise at the Modern Infrastructure Decisions event in New York City on April 11, in the session "Fast-Track the Delivery of Apps with Shrink-Wrapped Cloud Templates and Services."
What were your first impressions of the cloud?
Mark Szynaka: I was actually involved in the cloud back in 2002 in the ASP [application service provider] era when I was selling services under the name SLApolice.com. My belief was that if the era of computing as a utility was here, then service-level agreements would be very important. But with the exception of Salesforce.com, that model never really took off.
I first started using Amazon Web Services in 2010. I was truly amazed at the number of service offerings that were available in the marketplace -- things like Database as a Service, "big data," content delivery networks and mobile application development toolsets. I was also impressed by the pace of new services being offered, which was nothing like what I was used to in the enterprise. There, software providers would come out with new functionality quarterly or maybe semi-annually. Here, things were coming out once a week or maybe more frequently.
I was also impressed with the ease of development. I was able to do it without change control, I was able to self-provision what I need, configure, test, all independent of any oversight. I liked that. I had come from an environment where I'd have to contact the guys to rack and stack, I'd have to contact the guys to even just provision the [virtual machine] VM. With AWS, I was able to simply do it all myself.
It was exhilarating. I've had a few "wow" moments in my career, and this was one of them. The ability to independently design, develop [and] test the network systems servers and the applications -- it's making computing fun again.

Why did you found a cloud consultancy?
I founded CloudeBroker in 2010 with the idea that the enterprise would need assistance in shopping what cloud services that were out there, given the numerous services and the confusion around this particular space. But when I called my enterprise buddies, they all politely told me that they were not interested. Instead, I worked with startup companies that wanted me to do integration work. They already knew what they wanted to be on AWS, knew they wanted the virtual private cloud, and they reached for someone who could do the work.
In mid-2012, my enterprise buddies started taking my calls again. They were being asked to come up with 2013 budgets and roadmaps and were being asked what their stance was on leveraging the cloud. Before, they didn't need to defend the stance of "We're not going to use the cloud." But now, their business departments are using SaaS [Software as a Service], and some of them are even developing in the cloud with rogue IT. Global central IT departments' stance can't just be "We don't use the cloud." It has to be more informed.
What do you recommend to them?
I recommend that they make the compute environment available to their development shops from their desks, but that they view those cloud resources as untrusted connections. That means using a secure VPN into a secure VPC [virtual port channel] configuration, with firewalls and DMZs [demilitarized zones], and all that good stuff -- much like they've set up B2B connections for years.
The enterprise needs to be more aggressive with the cloud, because they need access to these new technologies. They need to engage their clients and their sourcing partners out on common ground. Having tens of hundreds of B2B connections, to each individual customer, was not economical or efficient. The social-mobile-local demands of engaging your client base should be driving enterprises to come up with a strategy to centralize that access in a cloud-based environment.
Is the cloud ready to host production systems?
I completely understand that these companies would want to keep most of their production systems in-house. But cloud-based data storage, data warehousing and disaster recovery all make a lot of sense for enterprises to be engaged in. They should start with and get their feet wet with applications that lend themselves to the elastic compute, social-mobile-local aspect of engaging customers. Then they can start to consider the systems that are mission-critical to them. I recommend keeping 60% to 70%of what they're doing in-house, and moving 30% to 40% to the cloud.
Are there any caveats to using the cloud for production environments?
The one bad thing is the lack of operational discipline that is currently available in the cloud. The classic example is AWS going down on Christmas Eve when a developer made a change to their ELB -- elastic load balancer -- and took production down, namely Netflix. It's inconceivable that a development change would have been approved then. In the enterprise, that would have been considered a change freeze time period, when the only changes that are approved are break/fix -- and even those need the approval of a managing director or EVPs. That outage more than anything signals that there needs to be better operational lockdown.
Do you think those operational changes are coming?
Amazon has come out with statements that they are coming, but only time will tell. Those changes need to be made to get the enterprise customers to move to the cloud.
Let us know what you think. Write to us at moderninfrastructure@techtarget.com.
Dig Deeper on Cloud architecture design and planning