Share this item with your network:
The merits of white box switching
alphaspirit - Fotolia
Open source strategies spark security, integration concerns
While open source technologies can deliver big benefits, they can also stir up concerns for IT pros -- particularly around security and integration.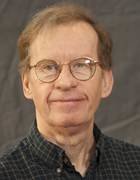 By
The following is part two of a series on open source computing.
While many IT shops are diving into open source strategies, some just can't seem to take the plunge. And the issues that have held them back for years are still very much in play: no visibility or confidence in how much ROI will be returned on their investment and, to a lesser extent, the perpetual concerns regarding security.
"If you talk to mainstream people or late adopters, you still see a surprising amount of push back. You still hear concerns about the security of open source and risk," said Gordon Haff, cloud evangelist for Red Hat, Inc. But he believes those fears are unfounded. "A lot of these same people are moving to SaaS anyway, which brings in concerns about hosted software like governance of data and, again, security. It's a bit hard to explain."
Another thing that gives many larger IT shops pause about implementing open source strategies is how to best salvage the heavy investments made in proprietary hardware and software platforms. It can prove a tricky proposition to gradually integrate the proper blend of open source with existing systems in a cost-effective manner. One analyst describes this process as managing one's "technical debt."
"Technical debt refers to the past products and practices you have deployed and the expenses associated with making them work with your existing environments," said Geoff Woollacott, principal analyst and practice manager, software and business intelligence for Technology Business Research, Inc. in Hampton, N.H. "Larger companies have a ton of money tied up in legacy systems, so they need to accommodate and mix it in moving forward."
While this technical debt can be a burden for larger IT shops, it is also one for legacy vendors hoping to diverge from decades-old product lines and develop and deliver new age products. There is a financial upside, however, for vendors that have driven deep hooks into larger end user companies under the umbrella of vendor lock-in -- good for vendors, typically bad for users.
"It's been vendor lock-in that has enabled legacy vendors to survive if only because it has slowed down this transformation of gravitating to open source," Woollacott said.
However, there does appear to be an acceleration of open source strategies among larger, less risk-averse IT shops. For the most part, these shops have high-performance computing needs and are looking for technical features that give them advantages in their particular vertical markets.
"Users such as those in the financial sectors or insurance are buying into the idea of open source much more aggressively; they have gone well past any of the FUD that open source is not secure," Haff said. "They realize open source will [be] an important part of the IT landscape, but even they are still trying to figure out how to take best advantage of it."
Properly balancing the integration of open source with proprietary technical assets can open up new business opportunities of the digital economy, driven by Web-based platforms, applications and services. It is these born-on-the-Web offerings—essentially representing the new generation of IT systems of record—that makes open source strategies compelling.
"This time around, the transformation is not just replacing an older system of record with a new one -- it is replacing a system of record that is seamlessly integrated into a company's system of management," Woollacott said.