Share this item with your network:
OpenStack infrastructure turns to containers

GP - Fotolia
OpenStack infrastructure embraces containers, but challenges remain
Despite a recent push to embrace container technology, OpenStack still has a number of hurdles to clear before boosting enterprise adoption.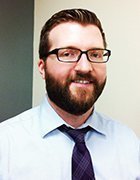 By
OpenStack continues to gain modest traction despite its ongoing growing pains. Now, users see a lifeline in a technology some view as the death knell for the open source project.
OpenStack leaders push the software as the underlying cloud framework to connect the disparate bits of enterprise IT, and, increasingly, containers are the central piece to that roadmap. The technology has been prominent at each of the last three user conferences and some think it will fulfill OpenStack's long-held promise to avoid vendor lock-in and seamlessly share public and private cloud resources.
The rise of Docker and containers as a way to package applications is seen by some as offering the same benefits as OpenStack without the headaches and costs of deploying the cloud operating system. But instead of positioning it as an alternative, the OpenStack community has embraced both open source technologies.
The 'smooth path'
Containers generated the most interest in the community among emerging technologies, according to the latest user survey from the OpenStack Foundation. CoreOS CEO Alex Polvi demoed the ability to containerize OpenStack itself on top of Kubernetes.
LivePerson, an online messaging company based in New York, has used OpenStack infrastructure for more than four years and has 8,000 instances on over 20,000 physical cores across seven different data centers worldwide. The software as a service provider also has made major bets on integrating containers and Kubernetes into its environment.
LivePerson spent 10 months transitioning to containers and now has a handful of microservices running for continuous delivery and integration. The plan is to have all of its 150 microservices running with Kubernetes in the next three quarters, and the long-term goal is to create a true hybrid model by containerizing applications to extend to public cloud resources as needed.
Orchestration tools allow LivePerson to take advantage of private and public, said Koby Holzer, director of cloud engineering. The former will allow the company to retain its secure environments that its governmental and financial customers rely on, while the latter will provide low-cost bursting capabilities for applications that don't hold sensitive data.
"It's like a smooth path to whatever infrastructure you choose because we bring with us the PaaS [platform as a service] layer," Holzer said.
Public clouds, such as Amazon Web Services (AWS), Microsoft Azure and Google Compute Engine, have great higher level tools, but they come with vendor lock-in, Holzer said. It's preferable to treat public clouds as strictly infrastructure so you can move from platform to platform based on whichever vendor provides the best pricing and services, Holzer said.
It's not a path for everyone, as many traditional enterprises would be happy to offload that complexity to AWS or Azure. But for certain organizations, the crossover between the technologies makes sense, said Mindy Cancila, research director at Gartner.
"Those with custom apps that don't want to or can't put them in the public cloud are quite often the same ones looking at things like containers and PaaS," Cancila said. "There's a tremendous amount of affinity in that."
Kubernetes has gained a lot of momentum in a short period of time, with even large enterprises preparing to put it in production this year, said Ken Pepple, CTO at Solinea Inc., an OpenStack integrator based in San Francisco. For those already on OpenStack, it makes sense to integrate the two.
"Just because you have Docker and Docker containers, you still have to get additional servers -- whether its virtual machines or bare metal -- to provision them on," Pepple said.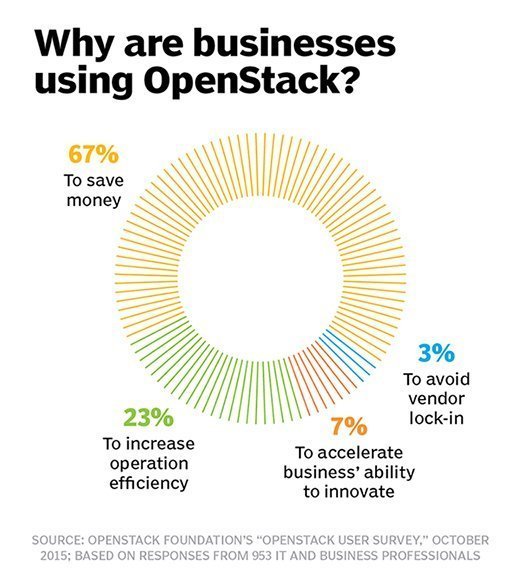 OpenStack infrastructure challenges remain
OpenStack infrastructure has come far since its inception nearly six years ago. The OpenStack Foundation convinced a handful of major enterprises to talk about their experience with the technology, including Walmart and PayPal, and 65% of OpenStack installations are now used in production environments, according to the latest user survey.
It's emerged as a popular networking layer for telcos and a number of service providers have built services on it. It's even seen growth in the public cloud space internationally, but in the U.S., the focus remains largely on enterprise users, where challenges remain.
Networking and scale are two issues that have hounded OpenStack for years, with Neutron, the software-defined networking project, still a major pain point. And while significant improvements have been made to Neutron over the past couple cycles and the broader platform is enterprise ready, it must go further, Holzer said.
"Over the next year or two, the OpenStack community needs to focus on getting this infrastructure -- especially the basics, the compute, the network, the storage -- getting it to work in a very high scale," Holzer said.
Over the next year or two, the OpenStack community needs to focus on getting this infrastructure -- especially the basics, the compute, the network, the storage -- getting it to work in a very high scale.

Koby Holzerdirector of cloud engineering
Upgrades are also a concern. LivePerson is in the midst of an update to the Kilo release, but the company must first migrate all its instances from one host to another, because the network driver needs 30 seconds of downtime to restart. It's a process that could take weeks to complete if a company only had a small team to handle it, Holzer said.
OpenStack is on a six-month release cycle, with codenames ordered alphabetically. The most recent version, Mitaka, became available in April.
Early OpenStack releases weren't stable enough for production, and many consider the 2013 Grizzly release to be the first usable version said Dave Blodgett, senior director of global infrastructure and operations at HedgeServ, a global investment management firm based in New York. Since then, the usability, scalability and administrative efficiency has improved with every release, and now it's up to the surrounding ecosystem to find the best fits as the technology matures.
"As the dust settles on the way … commercial vendors think about how to monetize their involvement and the ecosystem normalizes, I think we'll see a lot more -- the community and the vendor ecosystem that surrounds it will just start to operate with a bit more effectiveness," Blodgett said.
Legacy limitations
Private clouds are often derided as a stop-gap measure in the face of surging popularity for public cloud platforms such as AWS. But enterprises with a sizable collection of legacy systems and staff have limited flexibility, OpenStack proponents say.
Cost is often a primary driver of public cloud adoption, but for large companies, there's actually an inverse action, Holzer said. Startups don't have to deal with the physical layer or the need to hire support staff, but once the number of servers rises, it often becomes cheaper to buy those servers and put them in a hosting facility and hire the dozen or so people needed to manage the workloads, Holzer said.
HedgeServ uses VMware, of all vendors, to deploy its OpenStack infrastructure. After some early apprehension about using the virtualization giant to manage the open source tools, it found a level of stability and reliability. Those who think it would be cheaper to run those non-ephemeral workloads in the public cloud don't understand the economics behind these decisions, Blodgett said.
Anyone that thinks it's cheaper to move all your workloads into public cloud either runs internal systems inefficiently or hasn't done a comprehensive cost profile of private cloud," Blodgett said.
There also are compliance, security and data residency issues that make private cloud an attractive option, while software licensing agreements with companies such as Microsoft limit which public clouds enterprises can move their workloads to.
"We're not Netflix or any of the other industry darlings with a born-in-the-cloud environment," Blodgett said. "We've got lots of legacy workloads."
Despite the plaudits from users, there is still plenty of doubt among industry observers. It certainly doesn't help that while private cloud vendors privately contend it's difficult to get users to speak publicly about their environment, analysts constantly cite that inability as a possible sign of limited adoption.
It is important for OpenStack infrastructure to find its niche, Gartner's Cancila said. Staffing is still a major challenge, though the new certification program -- the first not attached to a specific vendor -- should help. Private cloud has a limited audience, and OpenStack could face challenges from Microsoft's new on-premises version of its public cloud, Azure Stack, and VMware could be a real threat if it ever lowered its prices, she added.
"To be more competitive [OpenStack] is going to have to double down to improve the user experience and management," Cancila said. "They've got momentum; it's just on a small scale."
About the author:
Trevor Jones is a news writer with TechTarget's data center and virtualization media group. Contact him at [email protected]