Randy Bias: 2011 top cloud computing leaders
The founder of Cloudscaling came close to cracking our top 10 list, but he didn't come close enough.
Continue Reading This Article
Enjoy this article as well as all of our content, including E-Guides, news, tips and more.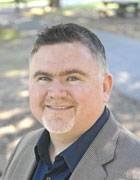 Often controversial but always worth listening to, Randy Bias -- co-founder and CTO of Cloudscaling, blogger and consultant -- was the technical visionary at GoGrid and built the world's first multi-cloud, multi-platform cloud management framework at CloudScale Networks.
Previously nominated as honorable mention, Sam Johnston and Chris Weitz
Dig Deeper on Cloud architecture design and planning